Category:
Uncategorized
10 Kindle Books you must add to your collection today. You'll be glad you did.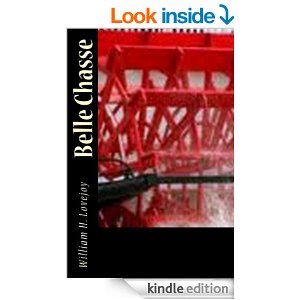 From his base on the riverboat BELLE CHASSE, former Navy SEAL Glenn Kenney mounts a search for the man who brutally murdered Kenney's ex-wife. His search brings him into confrontation then collaboration with Detective Sergeant Connie Mellor of the New Orleans Police Department. The manhunt stretches from the banks of the Mississippi River to the depths of the Caribbean Sea and uncovers a brand new kind of sunken treasure.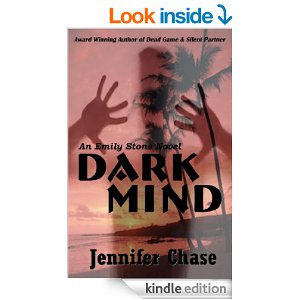 Vigilante detective Emily Stone continues her covert pursuits to find serial killers and child abductors, all under the radar while shadowing police investigations.  Emily searches for an abducted nine-year-old girl taken by ruthless and enterprising slave brokers. Following the clues from California to the garden island of Kauai, she begins to piece together the evidence and ventures deep into the jungle.  It doesn't take long before Emily is thrown into the middle of murder, mayhem, and conspiracy. Locals aren't talking as a serial killer now stalks the island, taking women in a brutal frenzy of ancient superstitions and folklore. Local cops are unprepared for what lies ahead. In a race against the clock, Emily and her team must identify the killer before time runs out.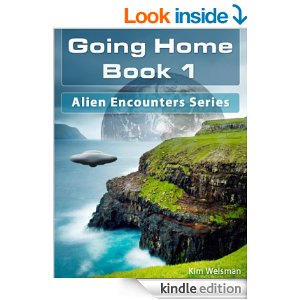 Lyrissa is a woman on a mission with a haunted past. Peggy is a woman in a new world on a quest. The Agency and the Guard both want Peggy. Will Lyrissa help the Queen and the Guard for a healthy sum or will she find the courage to let Peggy leave so they can both go home?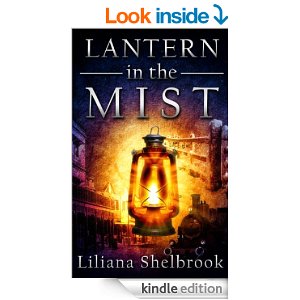 Kathleen and Josie Colby stand alone in the boom-town of Skagway. They are newly arrived and penniless amid the violence and greed of the gold miners and those who prey upon them. It is 1899 and the gold rush has transformed Alaska into the favored destination for the dreamers and desperadoes of the world.  Strong and spirited, Kathleen will do anything to protect her helpless sister Josie. When it appears that Josie may be placed in an asylum, Kathleen turns to a handsome and plausible man for help. She believes he will marry her and help her care for her sister. But he is not to be trusted. In a drunken rage, he assaults her and leaves her bleeding on the muddy streets of Skagway.  With both her parents dead, Kathleen resolves to make her way to New York City, where she believes her father's parents live. She does not know them, but she cannot think of anywhere else to turn. In a journey full of dangerous adventure, she travels across the breadth of America, on foot, on horseback, and in that astonishing innovation called the passenger train. She and her sister experience first-hand the amazing changes that come with the birth of the twentieth century.  Though she begins her journey thoughtless and innocent, Kathleen learns to survive in a savage world. She will shoot to kill if she must in order to protect her sister and herself. A man of many secrets intrudes upon her journey, riding with her as she crosses America by train. He helps her out of trouble more than once, but she refuses to care for him. Will the hardships she has endured forever close her heart to love?
Flaming hair, and a knot on the back of the head would have been enough to discourage most boys, but it only lit the fire under Robert's passion for inventing. Robert's first invention was a rocket plane.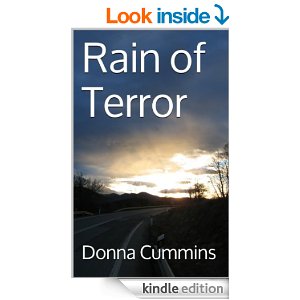 The child ran through the dark forest, sobbing, breathless, oblivious to the driving rain that soaked his matted hair and plastered the flimsy shirt against his skin.  Jagged streaks of lightning cut across the night sky, creating a stark backdrop for the swaying black oaks silhouetted above him.  He ran, stumbled, fell, and ran again, heart pounding in his thin chest, the sound of his own blood roaring in his ears.  Cold rain stabbed like prickly needles at his face and bare arms, and clutching fingers of underbrush tore at his clothing.  But still he ran, driven not by reason or logic but by basic primal instinct—the instinct to survive.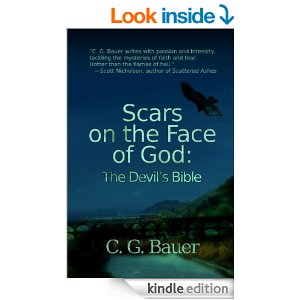 Hex signs protect the town's barns and outbuildings. A local tannery spews poison on land and in the river. And babies disappear at birth. Wump Hozer, an orphan and one-time felon who earned his nickname from the sound a crowbar makes when it hits a man's head, is the custodian of Our Lady of the Innocents parish in Three Bridges, PA. Wump fought all his life against the tannery's waste, against God, and against the blind eyes of his good neighbors. Childhood memories and strange presentments plague him when a brick wall unearthed at the site of a new restaurant collapses and raw sewage carries hundreds of bones into the pit left behind. It looks like the Devil has made Three Bridges his new playground; a blasphemous bible will tell Wump why.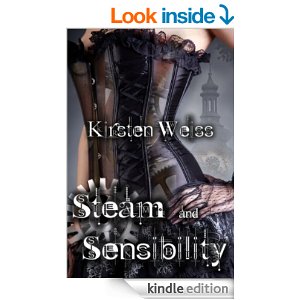 California Territory, 1848. Gold has been discovered, emptying the village of San Francisco of its male population. Steam-powered technology is still in its infancy. At 19, Englishwoman Sensibility Grey has spent her life tinkering in her father's laboratory and missing the finer points of proper British life. But when her father dies in penury, she's shipped to San Francisco and to the protection of an uncle she's never met.  The California Territory may hold more dangers than even the indomitable Miss Grey can manage. Pursued by government agents, a secret society, and the enigmatic Mr. Krieg Night, Sensibility must decipher the clockwork secrets in her father's final journal, unaware she'll change the world forever.  Magic, mayhem, and mechanicals. STEAM AND SENSIBILITY is a pre-Steampunk novel of paranormal suspense set in the wild west of the California gold rush.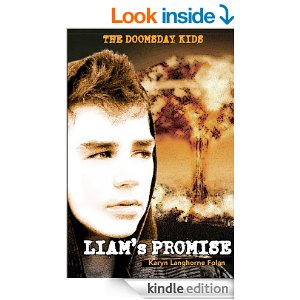 In the aftermath of a nuclear explosion, eight kids must work together to survive. Kirkus Reviews calls The Doomsday Kids: "A strong start to a post-apocalyptic series". Nineteen five-star reviews.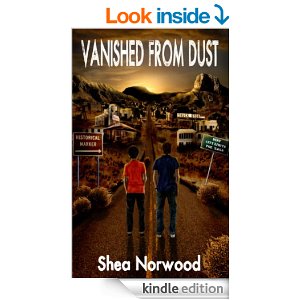 A story of friendship as two boys struggle to find their way home.
Next Page »