Category:
Uncategorized
Pick Up Today's Action-Packed Thriller Novella and Romance Box Set. Plus, Enter our Weekly Giveaways and our Explosive July 4th Giveaway, and Vote for Our New Kindle Scout Nominee.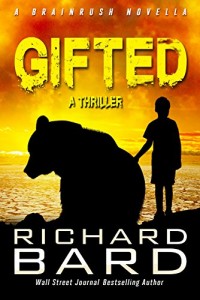 Today's featured novella is the page-turning suspense thriller, Gifted by Wall Street Journal Bestselling Author, Richard Bard. FREE Now!

From #1 Wall Street Journal bestselling author comes a heart-pounding adventure of love, loyalty, and survival – as a gifted child faces the ultimate question of whether or not he can kill in order to save his loved ones.
"A terrifically entertaining thriller…" Regarding Brainrush by Richard Bard – Publishers Weekly
"Brainrush explores the bonds of friendship while pushing the boundaries of science, creating a compelling, action-packed thriller with a climax that's a knock-out!" – CJ Lyons, New York Times Best-Selling Author of Kill Zone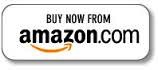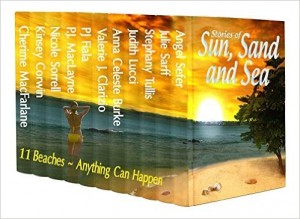 Grab a drink and hit the beach with today's incredible 11 book romance box set. Today's HOT NEW Release is, Stories of Sun, Sand and Sea by outstanding authors. – ONLY $.99!!

A summer breeze, sandy shore, and sparkling waters. Is it the perfect setting for love or something more dangerous? First loves, second chances, mystery, and intrigue, even murder. Drift away with this collection of stories about Sun, Sand and Sea to 11 beaches…where anything can happen.
"This is a great collection of stories from some of my favorite authors! I loved the romance, beaches and their descriptions, and the stories were just the best. The characters were so true to life and believable." –Amazon Reader
"Wow, just wow. Amazing stories by amazing authors. These stories will touch your heart and heat up your day with a definite sizzle." –READER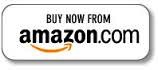 Kindle Scout Nominee (Vote and READ FREE)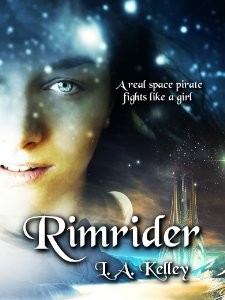 A real space pirate fights like a girl. Nominate today's fast-paced YA Action-Adventure, Rimrider by L.A. Kelley.
Teenager Jane Benedict is awakened by her father and ordered to memorize a mysterious code. Hours later, Mathias Benedict is dead and Jane and her brother, Will, are wards of United Earth Corporation. To evade the company's murderous clutches and uncover the meaning of her father's last message, Jane leads Will on a desperate escape across the galaxy. Intrigue, romance, and a daring rebellion from Earth wait on the planet Rimrock. Does Jane have enough courage to answer the call to adventure?
Click here to vote for Rimrider by L.A. Kelley.
Incredible Bonus Books:
Next Page »