Category:
Uncategorized
Download Today's Award-Winning Christian Thriller and Incredible Romance Set. Also, Enter our

Weekly Giveaways

and Vote for our New Kindle Scout Nominee.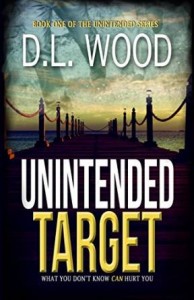 Dive into today's award-winning Christian Thriller, Unintended Target by D.L. Wood. GOLD MEDAL WINNER OF THE 2016 ILLUMINATION AWARDS FOR CHRISTIAN FICTION EBOOK.

2016 Illumination Awards Gold Medal Winner for Christian Fiction ebook: Unsuspecting photojournalist Chloe McConnaughey is hunted by a murderous conspiracy after her computer-hacking brother makes her the only link to stolen information the killers are desperate to recover.
"D.L. Wood writes an impressive first book in Unintended Target. The narrative is creative, full of action and adventure…The characterization is enticing…[and] the plot is filled with twists and turns…adding excitement and flair to the fast paced action. Wood keeps the chapters short, and keeps the reader engaged with suspenseful chapter endings. This book is hard to put down…" -Readers' Favorite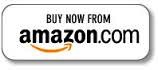 Heat up your summer with today's incredible romance box set. Our HOT NEW Release is, Summer Bliss by nine fantastic authors.

9 chick lit and romantic comedy novels perfect for the beach or a vacation read. Includes Between Heartbreak and Happiness, Another Tomorrow, The Master's Plan, Maybe Tomorrow, Four Sides of a Triangle, Bogan Chick, Jeep Tour, Falling for Mr Wrong, and A Dead Husband.
"Charmaine Ross has done it again with another brilliant written romance. If you think romances are just fluff pieces then think again and get yourself a copy of Bogan Chick." –Amazon Reader
"…gorgeous settings to enticing characters, Falling for Mr Wrong will have you hooked from the beginning." –Amazon READER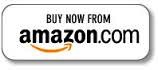 Kindle Scout Nominee (Read FREE & Nominate)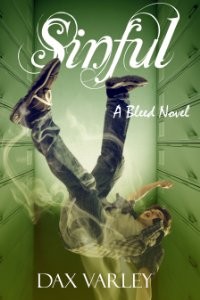 Evil has a new face. Nominate Sinful: A Bleed Novel by Dax Varley. Follow the link and nominate for Kindle Scout today!
Sam, a sin eater, is asked to absolve the sins of Rebel Walker, a billionaire infected with a lifetime of evil. Now Reb's corpse has vanished with Sam being the last to see it. But who'd snatch it…and why? The dead can't get up and walk out. Or can they? Drawn into a labyrinth of murder, mystery, and pure horror, Sam battles paranormal forces, as well as his own personal demons—all while pursuing the mysterious new girl at school.
Click here to vote for Sinful by Dax Varley.
Must-READ Bonus Books:
Escape with Today's Highly Imaginative Fantasy and British Regency Romance. Also, Enter our New

Weekly Giveaways!
Readers' Favorite says, "Svingen's children's and preteen fantasy is a metaphysical lark for fantasy lovers of all ages." Fans of all ages will love today's highly-imaginative fairy tale, Freddy Fumple and the Mindmonsters by Vegard Svingen. And you can buy it now for ONLY $.99! 

Freddy Fumple is on the verge of discovering a place beyond his wildest dreams. Now he must confront the terrifying mindmonsters to save an entire world! A bestselling, top rated, action-packed, thought-bursting and humorous children's fantasy novel.
"Freddy Fumple and the Mindmonsters is most highly recommended. Marvelous!" – Readers' Favorite (5/5 STAR REVIEW)
"This novel is written in a very colorful and creative way: the characters are very distinct and the setting is incredibly vibrant. Freddy is an extremely lovable protagonist…" –INDIEREADER 4/5 STAR REVIEW!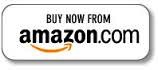 Today's HOT NEW Release is the British Regency Romance, The Black Morass by bestselling author, Barbara Devlin.

Forever glancing over his shoulder, Jean Marc Cavalier is a ruthless pirate with the blood of countless souls on his hands and a price on his head. When he rescues a young woman and vows to return her to her family, he is torn between natural instincts born of violence and the honorable bargain.
"Devlin's prose and descriptions enchant right from the opening scene." ~RT Book Reviews
"This heart-fluttering, nerve-wracking, swoon-worthy romance is one for the ages!" ~InD'tale Magazine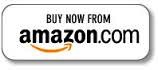 Kindle Scout Nominee (Vote and READ FREE)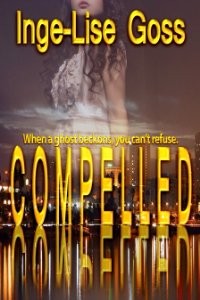 A murdered woman unmercifully seeks justice. Nominate today's absorbing crime thriller, Compelled by Inge-Lise Goss.
A woman is murdered in San Diego. That same night, New York Detective Sidney Langston, who bears a remarkable resemblance to the dead woman, is rushed to the hospital with excruciating chest pains. Tests reveal nothing is wrong, yet the crippling sensation persists until the slain victim reaches out to Sidney from beyond the grave. To stop the pain, Sidney must overcome her disbelief and prove the murdered woman's husband is innocent or forever be tormented by an invisible bullet wound.
Click here to vote for Compelled by Inge-Lise Goss.
Amazing Bonus Books:
Grab Today's Explosive Techno-Thriller and New Romantic Suspense. Plus, Enter our Weekly Giveaways and our July 4th Giveaway.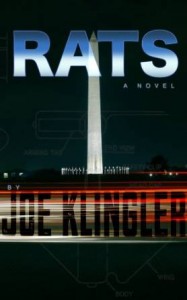 Kirkus Reviews calls today's feature, "A nuanced techno-thriller with both brains and brawn." Don't miss RATS: A Novel by Joe Klinger.

A catastrophic fire draws sniper Claire Ferreti into a black ops hunt climaxing in a deadly face-off with a warrior in a typhoon-ravaged jungle.
"RATS succeeds thoroughly." – San Francisco Book Review
"As a thriller, mystery, and military-industrial adventure story, RATS succeeds thoroughly." — San Francisco Book Review (4 of 5 stars)
"High-tech gadgets and a thrilling motorcycle rescue highlight this explosive plot." — Foreward Clarion Review (4 of 5 stars)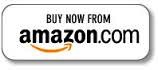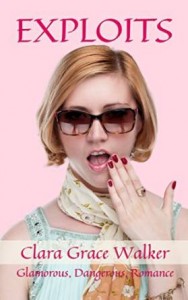 What would you do if someone left a dead body in the backseat of your car? Today's HOT NEW Release is the Romantic Suspense, Exploits by Clara Grace Walker.

Publicity shy author Sunny Drysdale tries to return a dead body to the rival who left it in her car, while romancing Delray Beach's Police Chief.
"OMG what an amazing read!!! If you love a book that will keep you on the edge of your seat and guessing until the very end then you need to read Redemption!!" -Amazon Reader
"… a whodunit written brilliantly. Twist after twist made for a really interesting story and I was really impressed with how everything that was unveiled linked together and no clue went forgotten." -READER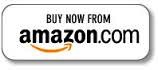 Next Page »