Get Reviewed
Here at The Kindle Book Review, we review most genres and are always adding more reviewers.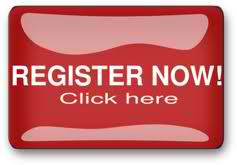 Want to join our REVIEW TEAM? 
If you read at least one book or more a week, and would love FREE kindle books in exchange for a fair and honest review, we'd love to add you to the team. 
<<<<~~~ JOIN our ReviewTeam HERE. 
Read on if you are interested in getting your book(s) reviewed…
Review Policy: The KBR does not receive payment for our reviews, nor do we review print. We receive digital copies in exchange for a fair and honest reviews. If a reviewer can't get into your work, believes the book needs work, and/or is not eligible for a 3-star rating or higher, he or she is not required to write a review. *** We do not review Erotica.
Scroll through our list of awesome reviewers below and contact ONE (1) reviewer that best matches the genre of your book. (You can try another until you find a reviewer who is interested).
Write a formal review request to

 only one 

reviewer. Include a brief synopsis, the author's name, the title of the book, and a link to the book in the Amazon Kindle store. If we do not receive a formal request, or if you are sending out blanket requests we will not review the book. Make sure the subject of your email is: KBR Review Request.
Include a digital copy of your book in the format that works best according to the reviewer's specifications.
If the reviewer you contact communicates that they are not interested, feel free to try another one.
DO sign up for our author emails so you do not miss upcoming events, contests, and promotions.
Wait patiently; we get many requests for reviews a week. Our reviewers are not obligated to review your work. If they don't get into your book, you may not see a review. NO HATE MAIL PLEASE. We all know how subjective literature is. You can always contact another reviewer. Please allow between two to four weeks to hear back from the reviewer. If you do not hear back within that time frame, you are free to contact another reviewer.
Expect an honest review. When we opened our doors to reviewing, we changed our policy to accept any small press/indie author no matter how many reviews he or she has received. So be kind to the reviewers and be open to accepting their opinion of your work.
Do not contact the reviewer after he or she receives your ebook. He or she will post your review on their schedule. They are busy people too and don't deserve to be badgered. (The KRR only post our reviews on Amazon, but the reviewer is free to post the review under their name at any site. After all, the review is their intellectual property.)
Feel free to add KBR reviews, or a snippet, to your "product description page" or website. This is our gift to you for allowing us to read your work.
Let me introduce the KBR Reviewers…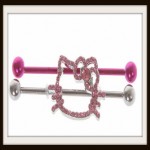 Often Haley
My preferred genre is erotica, romance, paranormal romance or just plain paranormal. I only read fiction based books. My preferred format is Kindle fire. When submitting your formal review request, be sure to include subject "KBR Review Request" and send to, notfau22@yahoo.com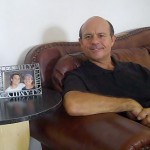 J Cristo
I enjoy reading non-fiction books. If the book is written well, I can generally read through 100 pages quickly. I love information books or "how to" type literature. I have an interest in songwriting and playing the guitar and I've recently taken more of an interested in eating healthy. I love to walk for exercise, fish for fun, worship Christ, build websites and make money on the Internet. The kindle book I recently published is about coping with alcoholics. When submitting your formal review request, be sure to include subject "KBR Review Request" and send to, jordy3738@gmail.com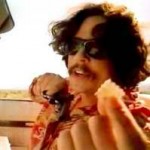 Dr. Gonzo
I love reading and watching movies, and started reviewing after my wife tired of my detailed and protracted post-read/watch analyses. I own a Kindle Fire, so I accept Kindle formatting only. I try to keep things balanced and back up negative opinions with clear examples (avoiding spoilers where possible). My favourite authors are Raymond Chandler, James Ellroy, Hunter Thompson, Michael Connelly and James Lee Burke. I enjoy reading Crime / Mystery / Suspense / Thriller / Counterculture (e.g. Hunter Thompson). When submitting, title the email: "KBR Review Request", and send your formal request to  drgonzoreviews@gmail.com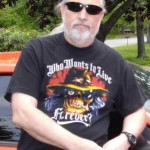 Douglas Meeks
I've traveled all over the world, been to the top of the Eiffel Tower, to the Devil's Anvil in Saudi Arabia, on top of the highest mountain in the Middle East and the lowest in the USA. After spending a lifetime working in or with the military I finally had made enough to sit back and do as much (or as little) as I wanted to and since I had always been an avid reader the jump to making it one of my major pastimes was easy. I've read many different genres over the years but stumbled into Paranormal Romance/Urban Fantasy after many years of reading mostly books in the Fantasy genre.  I wanted a good story about people of action and passion that did not always end up in some tragedy.  When submitting primarily M/F – PNR/UF stories, title the email: "KBR Review Request", and send a formal request to mail4dcm@gmail.com Doug is not accepting submissions at this time.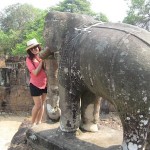 Michelle Peralta
English teacher, blogger, and lover of books. I like to read short stories, travel essays, women's fiction, young adult, humor, and historical fiction. Not necessarily in that order. I would prefer books in kindle format. When submitting your formal review request, be sure to include subject "KBR Review Request" and send to, perangtang@yahoo.com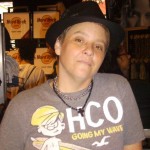 Dawna Jicha
I read on the kindle platform, enjoy horror, thrillers, and medical mysteries. I'm either home or in hospitals all day as I have cancer so I have a lot of time to read. I'm a member of the darkfuse bookclub and I've beta read for Jason Mcintyre and Scott Nicholson and I'd be honored to review you well-written book. I prefer a mobi file or you can gift me a copy. When submitting your formal review request, be sure to include subject "KBR Review Request" and send to, boipayn@aol.com Dawna is not accepting submissions at this time.
Deena Chadwick
I enjoy both fiction and non fiction books. I prefer Romantic Science Fiction and Computer or Internet related Non-Fiction. I have an ipad with the Kindle App and I am a registered Smashwords member. Please send a mobi file or gift a copy. When submitting your formal request, include subject "KBR Review Request" and send to jewltone@gmail.com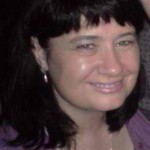 Helen Allison
I'm an English Language, Literature and Film Studies teacher and recently published a contemporary romance. In my Kindle reading I want fast paced very romantic romance, snappy humour and a bit of subtle sex.  Gratitous swearing will offend me (what can I say I'm Canadian) so I need a warning its there, but I will persevere if it tapers out and the story and writing is good enough to let me get past it, but if there is a lot of swearing or crudity in a book I probably won't keep reading unless it's awesome writing. I've written a number of film reviews for local papers and will look for the best in your work. I'm an avid reader of romance. I prefer kindle or kobo format. When submitting your formal review request, be sure to include subject "KBR Review Request" and send to heln.allison@yahoo.co.uk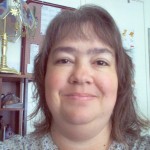 Rebecca Lujan
I am a stay-at-home mom that likes to read Christian Fiction especially Mystery and Suspense. I prefer the Kindle book format. When submitting your formal review request, be sure to include subject "KBR Review Request" and send to rllujan@yahoo.com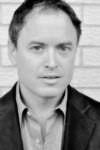 C.E. Alexander
I'm the author of The Music and the Spires and the forthcoming Book of Constants. My preference is nonfiction (music, science, biography and memoir), but I am willing to review literary and historical fiction as well. Pet peeves include weak openings and blunt-force metaphors. Please, no politics. I get enough of that from my father-in-law. I prefer novels that let me bring my own paints and draw my own conclusions. When submitting your formal review request, be sure to include subject "KBR Review Request" and send to charltone.alexander@yahoo.com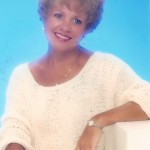 Carol Piner
I've been an avid book reader since I was a child. My brothers and sisters would gather around me and between them they taught me to read at a very young age and I have been entranced since. I haunt my local library so much my librarian gave me a book bag that has this quote on it, "She is too fond of books, and it has addled her brain." A quote by Louisa May Alcott. I read Thrillers, crime, humor. No sci-fi or horror. When submitting your formal review request, be sure to include subject "KBR Review Request" and send to sunny@clis.com Carol is NOT accepting submissions at this time.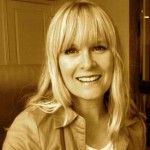 Valerie Harmon
I am a mom, published children's picture e-book author, and free-lance editor. I love to read all kinds of books (as long as they are well-written), but at this time I am only reviewing fully-illustrated children's picture e-books. Email me a PDF or a .mobi file (Kindle) and I will review it at KBR and on my blog. Please, no grammar errors and know that I give higher marks to polished illustrations. When submitting your formal request, include subject "KBR Review Request" and send to valjeanh@gmail.com
Claretta Maynard 
There is nothing I like more than reading a good book! I especially enjoy apocalyptic, sci-fi and dystopian novels. But I am open to most genres. Prefer Kindle Format. When submitting your formal request, include subject "KBR Review Request" and send to yaester@hotmail.com Claretta is NOT accepting submissions at this time.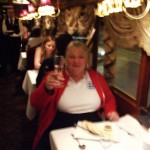 Joan Whiteley
I write contemporary and sexy romance under two pen names, and am happy to review both genres, but NO straight erotica please. When submitting, please write a formal review request and include the subject "KBR Review Request" and mail to jnwh@shaw.ca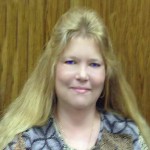 Hope Welsh
I'm an avid reader and an author of romance fiction. I'm a returning KBR reviewer after a brief hiatus due to my health, but glad to be back! I enjoy reading romance in all its various sub-genres as well as young adult. If you'd like me to review your work please send a formal request and include the subject "KBR Review Request" and send your KINDLE friendly version to hopewelshwrites@gmail.com or gift me a copy.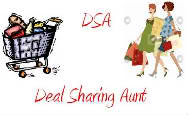 Vicky Brinius
Vicky is a book loving, deal sharing shopper that reviews any family friendly genre. Submissions must be a Kindle version (mobi) or gifted. When submitting your review request, please include the subject "KBR Review Request" and send to mrsbrinius@comcast.net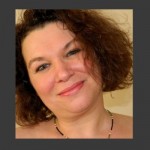 Karen Perkins
I'm a keen reader and writer of historical fiction, and have recently published two novels, An Ill Wind and Dead Reckoning, both in the Valkyrie Series about piracy and life in the Seventeenth Century Caribbean. I run a blog where I review two or three books a week and I'm always on the lookout for a great story. I would prefer to review historical fiction in the kindle format, although I'm happy to read in all fiction genres. When submitting, include the subject "KBR Review Request" and send to publishing@lionheartgalleries.co.uk Karen is not accepting submissions at this time.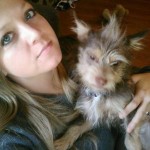 Frances Edge
I am an author living in Georgia with my family. I am a verocious reader of all genres but I particularly prefer Crime, Horror, and Thriller novels. I require the kindle mobi format or a gifted copy. When submitting include the subject "KBR Review Request" and send to fraledge@gmail.com Frances is not accepting submissions at this time.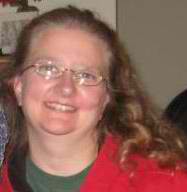 Jane McBride
I am a 45 year old married mother of two boys who are both on the autism spectrum. We live in Taylorsville UT, and I am LDS. I am also an author. I really love British mysteries, but also like YA, some paranormal, biographies and anything British. Preferred format is kindle.When contacting me include subject line "KBR Review Request" and send to harrylover110@live.com Jane is not accepting submissions at this time.
Mike Reeves-McMillan
Former book editor for a large publishing house, indie author of steampunk fantasy. I read on a Kindle, happy to use a Smashwords coupon. I enjoy reading fantasy (excluding epic fantasy), steampunk, and space opera. I will be tough on editing issues, passive characters, and stories constructed completely out of tropes. No post-apocalyptic or dystopian please. When contacting me, please include the subject "KBR Review Request" and send to mikemcm@ihug.co.nz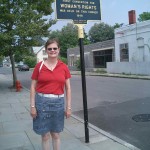 Kathy Talley
I am retired. I love to read. Since September, I have reviewed 45 books at Library Thing. I prefer mystery, romance, ficion, sage but am open to reading anything. I read most on my Kindle and prefer books in .mobi. I don't care how they come (usually in email), as long as they're .mobi. I live in sunny Florida. When submitting your book, include the subject "KBR Review Request" and send to … Kathy will begin accepting submissions soon.

Jan Hart
I am a big fan of thriller novels, especially the classics such as Chandler and Chaney. I travel a lot giving me opportunity to read books on my Kindle when stuck on a long plane journey. I have to confess to taking my Kindle to bed too so I can finish off any books that I have started. My preferred format is MOBI files for the Kindle. When submitting a book include subject "KBR Review Request" and mail to Janhart1@webleadsb2b.com

Charles Franklin
Charles Franklin is a freelance writer, customer service professional and book reviewer turned independent author publicist with over 11 years of experience in libraries, customer service, and almost everything in between. He reads Historical Fiction, Science Fiction, Fantasy, Non-fiction (Health, History, Social Justice). When submitting a formal review request, write "KBR Review request" in the subject, and send to ctfranklin28@gmail.com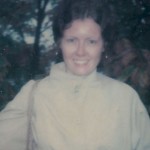 Leila Smith
By profession, Leila is a systems analyst, and has mastered a number of computer languages as well as spoken languages. However, she's spent three years as a literature major before switching to Economics. She accepts pdf, Kindle, and epub format. Send a formal review request, with the subject "KBR Review Request" to oleoghain@aol.com

Jim Bennett
This poet will review any poetry as long as it's in Kindle format. He's married and lives in Toronto. Jim has taught "Poetry Techniques for Prose Writers" in Sheridan College nine times, on request. When contacting Jim, include the subject "KBR Review Submission" and mail to jim.jimb@gmail.com. Be sure to attach your .mobi file to your eMail request. (A Kindle Book author can get a copy of his/her book file by going to its project and starting to update it. You will be given an opportunity to download a preview of your Kindle Book. Save this, it's the .mobi file you need to send to me.)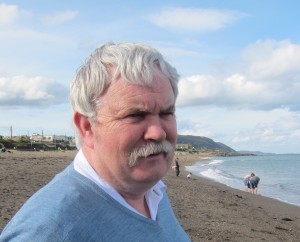 JJ Toner
JJ lives in Ireland and is an avid reader and an author. He prefers reading Thriller, SF, Crime, and Spy. Kindle formatt is preferred. When contacting JJ, please include the subject title "KBR Review Request" and mail a formal submission to irish.euclid@gmail.com  JJ is not accepting submissions at this time.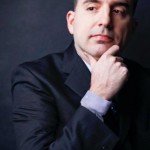 Scott Worden
Scott is originally from Los Angeles, California. He lived in South Korea since September 2003 and currently teaches conversational English to adults. He's also a part-time author. He preferes reading non-fiction, sports, history, and books about relationships and prefers Kindle format. When contacting Scott, include the subject line, "KBR Review Request", and email him at …. Scott is not accepting review requests at this time.

Amber Bushnell
Amber is a graphic designer for a screen printing company in the Pacific Northwest. The three words she usually use to describe herself are geeky, gothy, and girly. This describes her taste in books as well. She loves anything creepy, gothic, and paranormal. She's also looking for new things! She likes books that are unique. Her favorite genres are thriller, horror, sci-fi, fantasy, and some historical romance, some poetry, but she also loves to learn, so non-fiction like history and science are awesome too! Prefrred format: Kindle. If you'd Amber to review your book, include "KBR Review Request" in the subject and email a formal request to: merryandgloomy@gmail.com Amber is NOT accepting submissions at this time.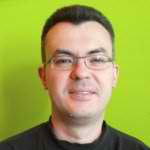 Lewin Edwards
Lewin Edwards was an electrical/embedded software engineer for 16 years, and is now a senior product marketing manager. He has several published engineering books, and reads a very eclectic mix. In fiction, preferred genres are sci-fi (particularly post-apocalyptic), horror of all kinds, magic/fantasy, and science-based thrillers a la Michael Crichton. In non-fiction, a wide range; marketing, pre-18th century history, biology, physics, mathematics. Types of writing that I will not review: poetry, plays and anything sports-related. Format: Any, as long as the filesize is less than 2MB. Just email it to larwe@larwe.com with the subject line "Kindle Book Review". Feel free to engage with me on Google+ or on Twitter (@larwe).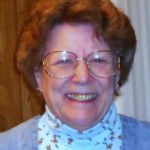 Dawn Edwards
I'm a teacher who prefers reading over TV or movies. I live on the Olympic Peninsula in semi-retirement, and I enjoy reading Historical Fiction, Biography, Autobiography, Light Romance, Mystery, Some Sci-Fi. Preferred ebook format: Kindle.  Request a review by contacting me at: dilettante@centurytel.net Dawn is not accepting books at this time.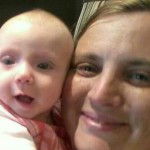 Shell Tidings - Hear ye! Hear ye! Welcome all to the new review category of Poetry…From haikus to free form, anything goes. All I ask is simply no prose. I'm a mother to Serena, Support Worker, English graduate and writer. Find me musing @shelltidings on Twitter and blogging along at shelltidings.wordpress.com With a poetry collection nearing fruition, and ditties in anthologies. Format: Kindle me your poetry! Contact: shelltidings@gmail.com Shell is not accepting submissions at this time.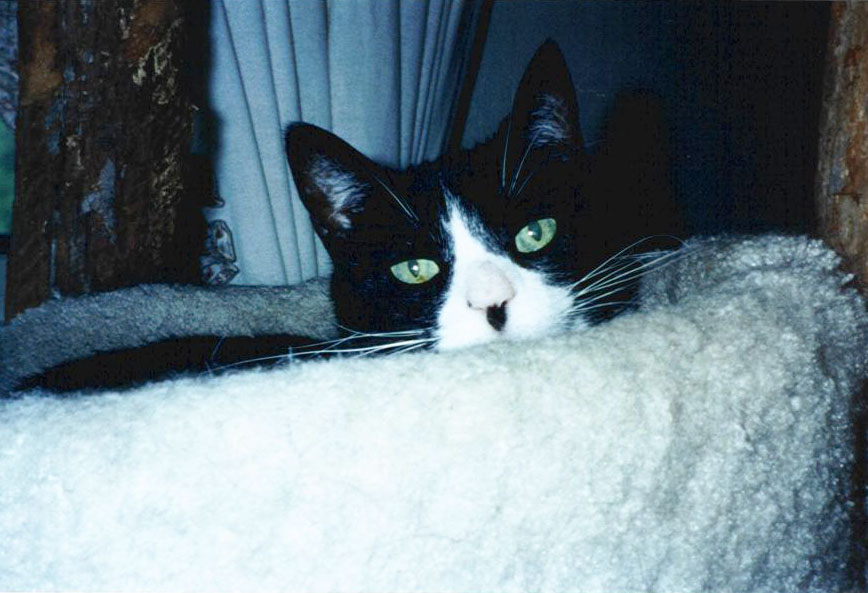 Java Davis - with college and graduate work in English and literary research, spent many years in the printing and marketing trades, working in both text and design. She prefers to review works of non-fiction, memoir, and humorous litfict, in that order. Jewish-themed work is especially welcome. (Vampires, aliens and shirtless devilish men NEED NOT APPLY!) If your review query is accepted, please be prepared to submit a Kindle version of your work, either MOBI or AZW or PRC. Java has three novels (Depression Carpenter, Triptych, and Cowgirl) and a short memoir (On Becoming a Dinosaur) available on Amazon for Kindle. Title email: KBR Book Review Request and send to  javadavis@live.com Java is NOT accepting submissions at this time.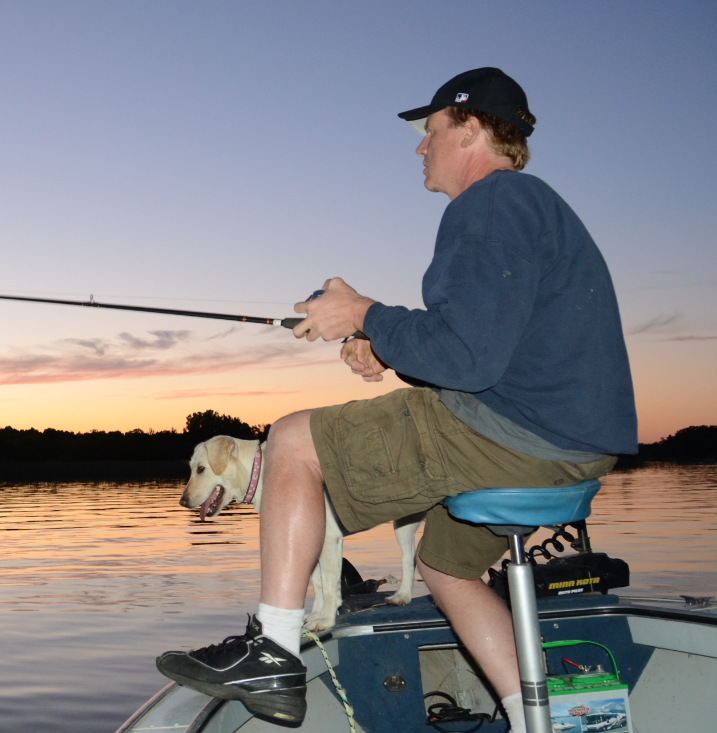 Anthony Wessel - I read thrillers, suspense, legal, action/adventure, and some non-fiction business oriented books. I am also the founder of DigitalBookToday.com and The Top 100 Best Free Kindle Books List. On a daily basis I receive multiple requests along with ARC's sent to me by mail. In other words I reject way more books than I accept, but I will always do a review of any book that I do read. While you may receive a rejection letter after your submission, you will receive some other info on promotional opportunities (both free and paid) that can be of value to the indie author. Please title your email: KBR Book Review Request and send it to AnthonyWessel@DigitalBookToday.com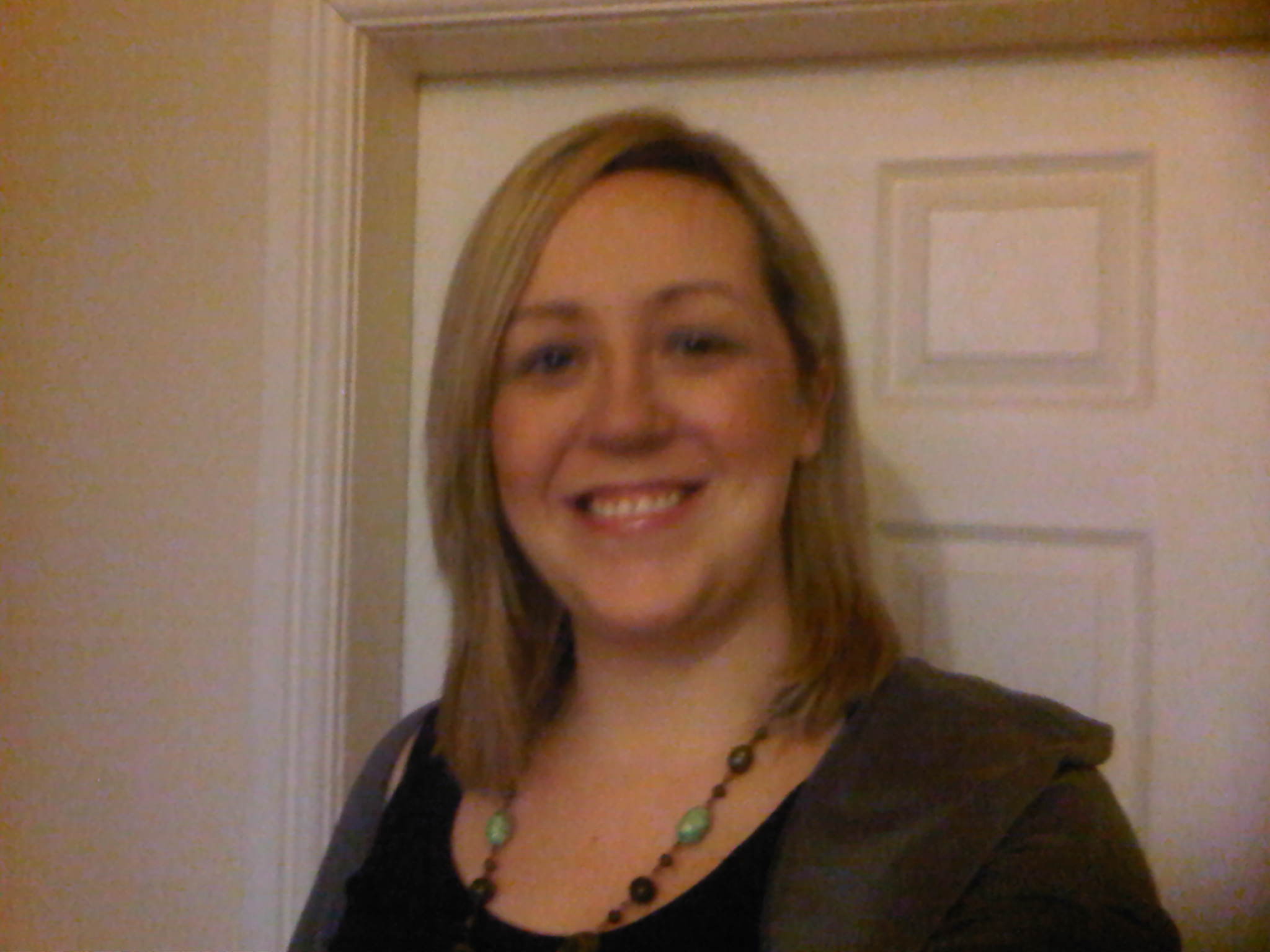 Rachel is a wife, mother of 2 very entertaining and boisterous boys, degree student studying to become a primary school teacher, writer, blogger, reader and reviewer. She loves crime, thrillers and romance, but will basically read anything, and she reads a lot! Co-author of the Tortured Hearts trilogy of books, out on Amazon now. Her debut novel, Crossing Life Lines is currently in progress. Her twitter handle is @Writerdove  When submitting, include subject "KBR Review Request" and send to dovecards@hotmail.co.uk Rachel is not accepting submissions at this time.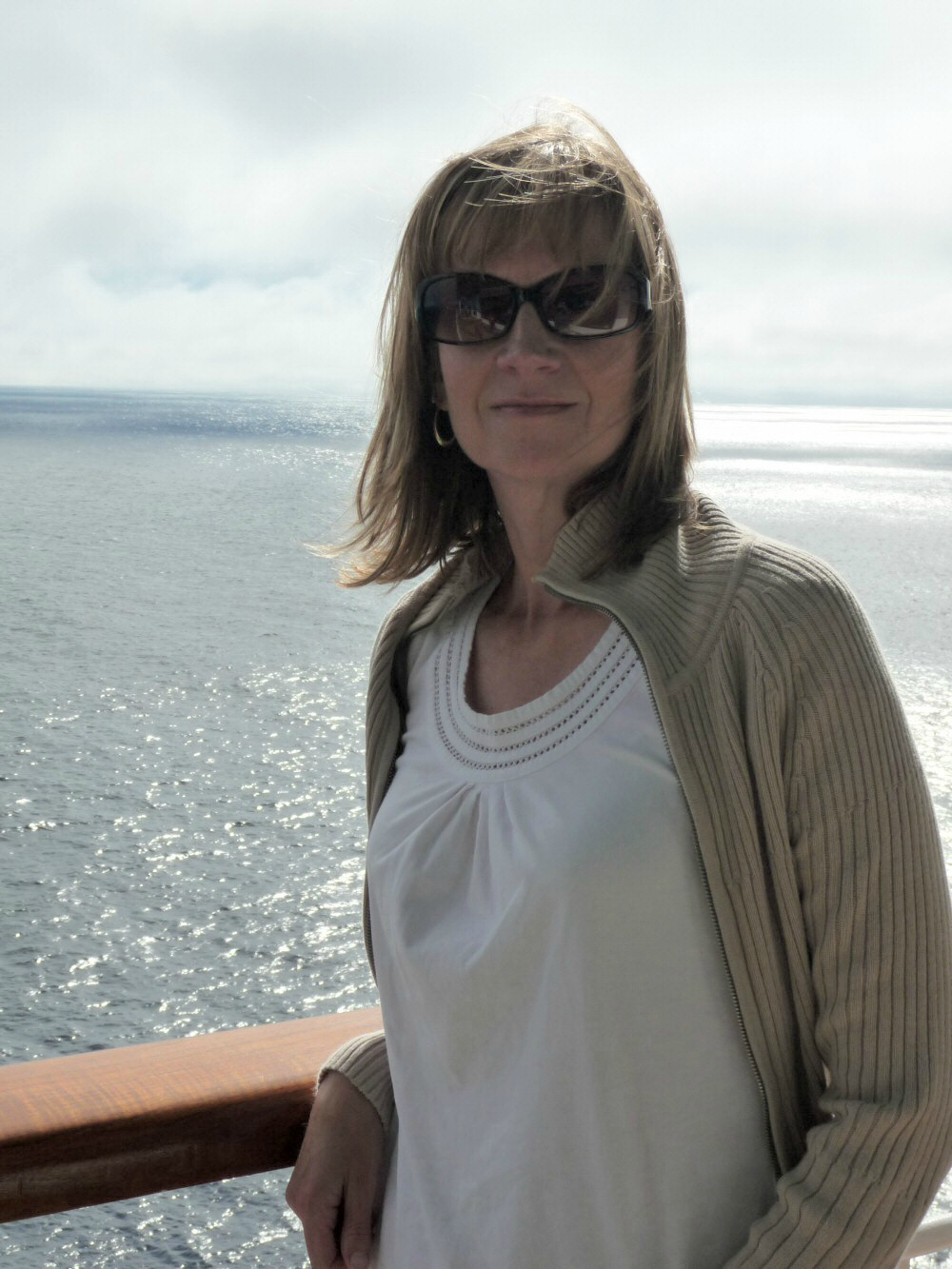 Kate Farrell – I have my own accounting business, but my passion has always been reading and writing. I grew up in a family of readers and have been hooked since "See Spot Run". I enjoy suspense, crime, thrillers, chick lit, and historical drama. Preferred formats are Kindle or ePub. You can follow me on Twitter @katesreads My website is: www.KatesReads.com Title your email: KBR Review Request and mail to katesreads@gmail.com Kate is not accepting submissions at this time.

Deborah R @lovetoreadrombk: Deborah works in the pharmaceutical field. She LOVES reading, sewing and quilting. Deborah mostly reads romance; contemporary, historical, western, and suspense, anything with a HEA. Her reviews can also be posted on her blog, Amazon, GR, etc. Preferes kindle and Nook formats. Contact: debr97@yahoo.com. Deborah is not accepting submissions at this time.
Marilou George: I am a Mom, Wife and lover of books. I am an IT Analyst, Book Blogger and enjoy web design. I am also a huge Sports fan. I prefer general fiction, mysteries, crime and suspense but I'll read anything except horror. I accept Kindle format. My website is: www.confessionsofreader.blogspot.com and follow me on Twitter @MarilouGeorge. Marilou is not accepting review requests at this time.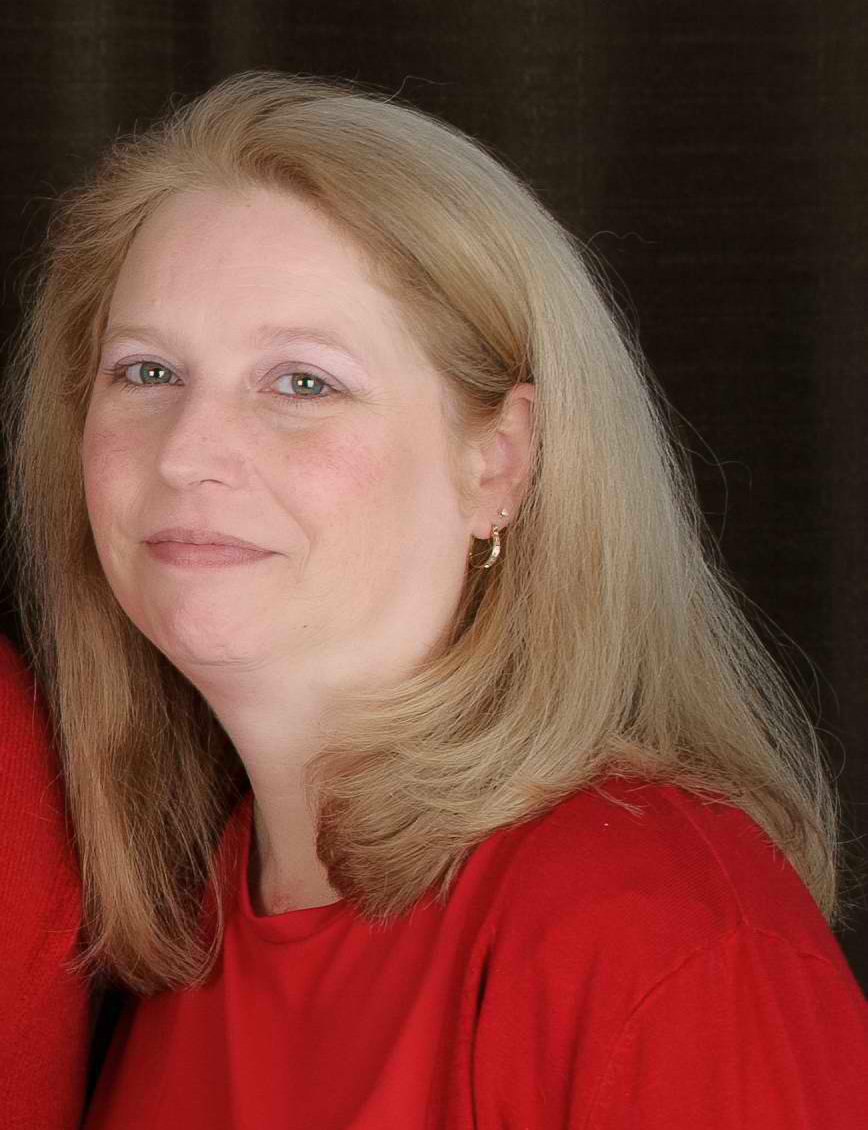 Anita: I'm a stay home wife to my wonderful husband and we take care of our precious 2 year old granddaughter during the week. I also have 3 grown children and 1 son-in-law, oh and I can't forget our Boston Terrier and 2 cats (1 cat belongs to our dog, she has a thing for cats) that think they are in charge of the household. My only hobby seems to be reading. I enjoy reading most anything… mystery/thrillers, Sci-Fi, paranormal/horror/vampire/zombie type books, action/adventure and romance (preferably suspense). I am always on the look out for that next great read. I would prefer Kindle mobi, or pdf format. When submitting, title email: KBR Review Request and send to anitah1492@hotmail.com Anita is not accepting submissions at this time.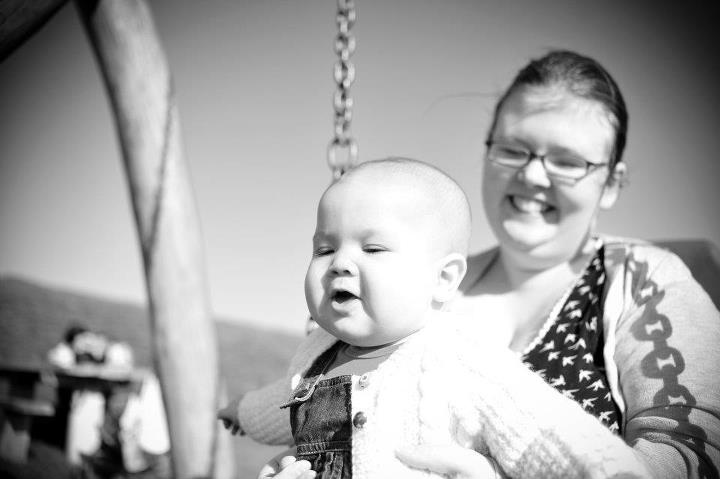 Bethan: Bethan is a self-employed copywriter and editor living in Liverpool, UK. She probably reads too much but doesn't think this is anything to be ashamed of, and when she's not reading she enjoys watching really bad TV, spending time with her family, and attempting to write something significant of her own. Bethan's favorite genres are historical (post 17th century) and literary, although she will read absolutely everything. Please send kindle  format (mobi/pnc),  NOT PDFs. When submitting, title email: KBR Review Request and send to Bethanchloetownsend@gmail.com Bethan is not accepting submissions at this time.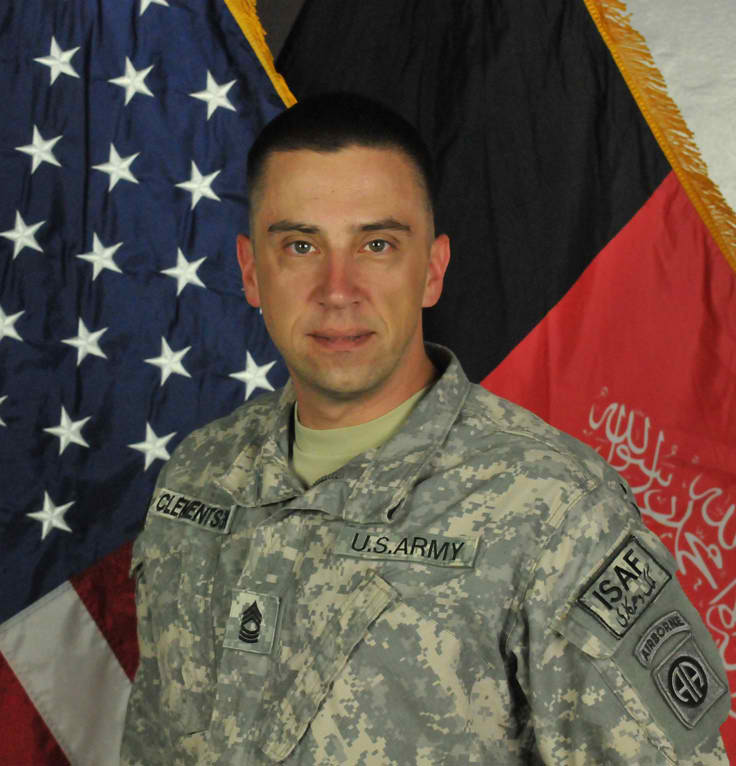 Tom Clementson @TCAbn: Tom has been working for the military for the last 20 years but is on a clandestine mission for the Kindle Book Review to find the absolute best in indie publishing. He shares his only his best, most classified work in historical fiction, science fiction and fantasy with us here – so if you've got an incredible short story, novella or novel and you've dotted your I's and crossed your T's…Tom can help. You can't contact him directly but send a drop-note titled "KBR Book Review Request" with your e-pub or kindle file. Tom is not available at this time.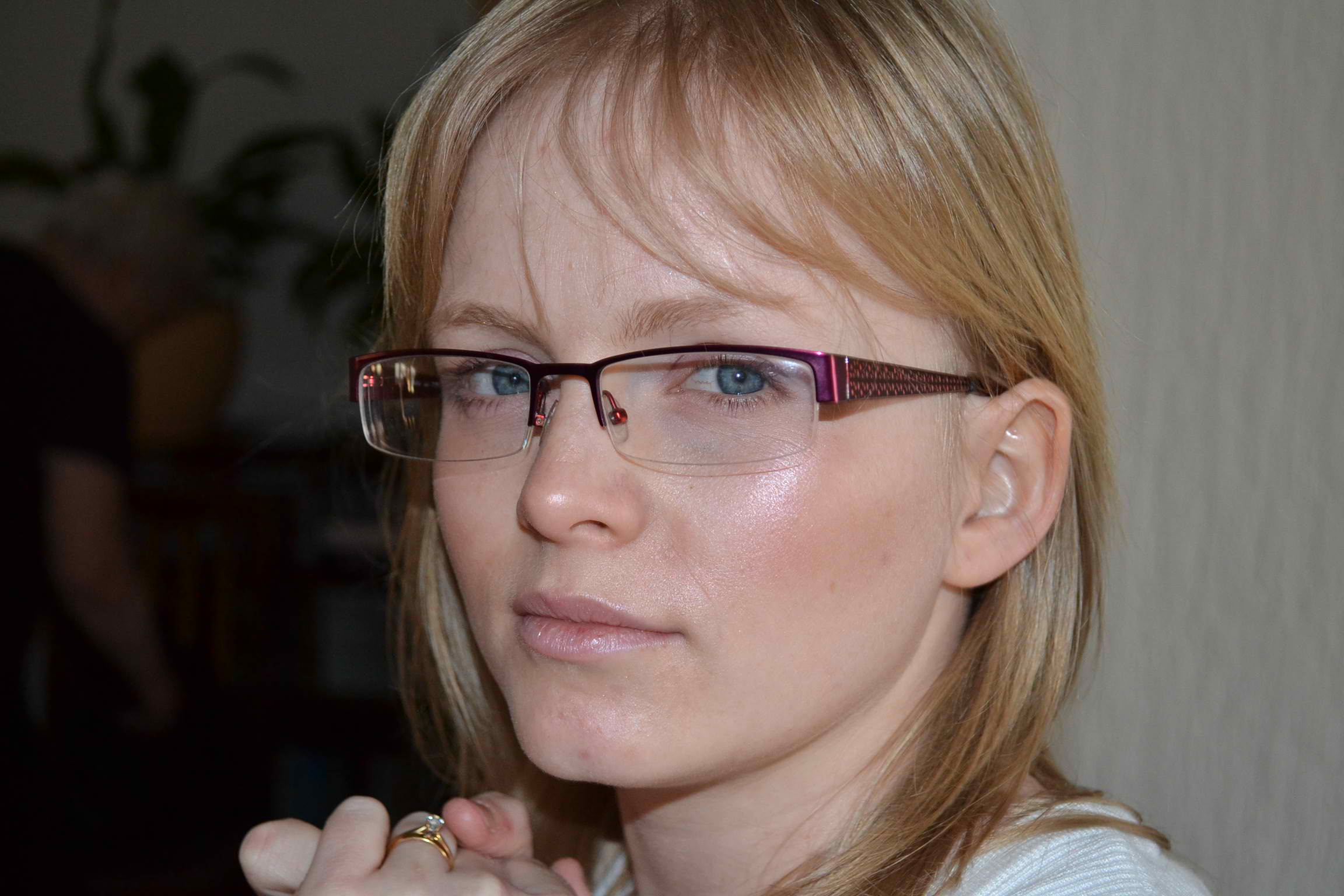 Sarah Burns @MsSBurns: Sarah lives with her husband and son in Greater Manchester, UK and is an avid reader. Having recently become a new mum (and finding time to read difficult!), she is only currently reviewing children's book and short stories/novellas. Sarah will give most things a try, but please no sci-fi, vampires or real life stories. Preferred format is kindle and you can follow me on twitter (@MsSBurns) and reviews will also be posted on my blog at http://akindleandkittens.wordpress.com/ email requests to sarahburns@rocketmail.com and please mark the email -KBR Review Request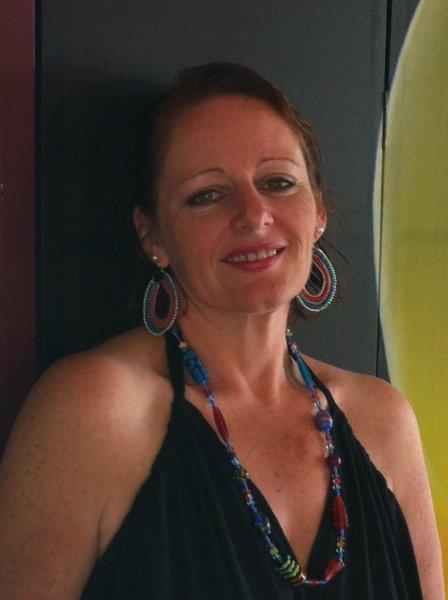 Angelique Jurd – known to most people as Angel (though this might not be an accurate description according to those same people) – is a writer, editor, and lover of music, books and film. She has a family she adores, an obsession with Bruce Springsteen, a day job as a magazine editor and a dream of being a full time fiction writer. In the meantime she loves to read – her favourite authors are Stephen King, Alan Paton, Harper Lee and Ally Condie. While she will read anything at all she does have a preference for fantasy, YA, horror, and some women's literature – and is rather fond of biographies. When submitting, title email: KBR Review Request and send to Angelique@angeliquejurd.com
Haley Sale: I'm 26 and have been an avid reader for as long as I can remember, I literally  devour books, reading a full length novel in one sitting is quite a regular occurance, I love nothing better than getting lost in a good book and love to read all different types of books. When I'm not reading I'm busy as a department manager in a supermarket, catching up with friends and family or just relaxing (with a good book!) I will read any genre and prefer kindle or pdf please. I have a blog at – www.myloveofreading.blogspot.com (slightly neglected but will be updated soon). When submitting, title email: KBR Review Request, and send to h_sale@hotmail.com
Tammy Gaines: Books are my drugs and authors are my rock stars. I also found many genres to be under-represented in the plethora of book blogs out there. I prefer reading Sci-Fi, Speculative Fiction, Horror, Mysteries and Suspense as much as I can. I love all of these genres. I accept kindle and pdf formats. You can learn about me at novelopinion.org. When submitting, title email: KBR Review Request, and send to novelopinion@gmail.com  Tammy is accepting submissions at this time.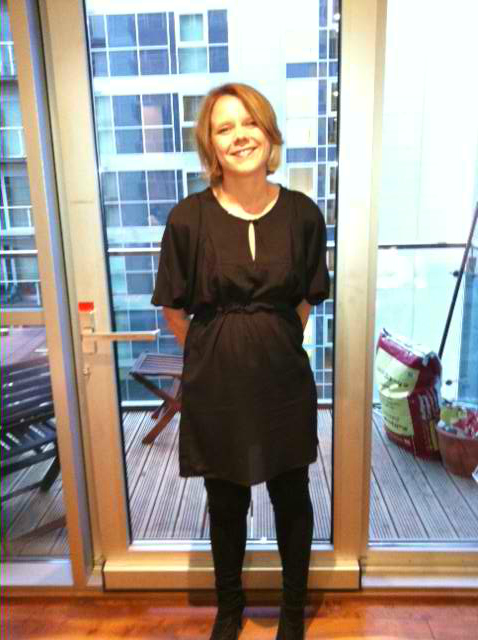 Becky Sherriff: I live in Hyde, Cheshire and I have been married for 6 years. I have 2 boys, Sam is 5 and William is 2. I also have a nutty Yorkshire Terrier who is adorable but insane. I work part time for a bank and enjoy reading, swimming, baking, watching films and doing all the mummy playgroups. I am interested in most genres and I certainly have an open mind. The only subject I would not be interested in reading is true child abuse stories as I find I do not enjoy reading these and it defeats the purpose of me sitting down to relax and read.
My favourite genre is crime thrillers and a good old fashioned love story. If you choose me to review your book I will give an honest review and feedback. I would never post a negative review publicly but if you wanted feedback I would send it privately. When submitting, title email: KBR Review Request, and send to Sherriffrebecca@gmail.com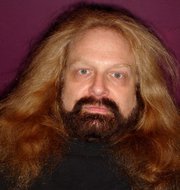 Jon Bloch  @JPBloch1: Jon has a Ph.D, but he doesn't let it stop him from enjoying life. He is a 24/7 servant to his dog, who graciously permits Jon food, shelter, and a tiny portion of the bed. As a professor/author, Jon has published in numerous genres, and likes any novel that's well written. "Well written" means that he'd read it again by choice. He's especially interested in mysteries, thrillers, ghost/supernatural stories, fantasy/adventure, and character-driven serious or humorous literature. Jon does not review YA, chick-lit, Sci-Fi, or non-fiction. Likes Kindle or PDF formatting. When submitting, title email: KBR Review Request, and send to jonpbloch@hotmail.com. Jon is not accepting submissions at this time.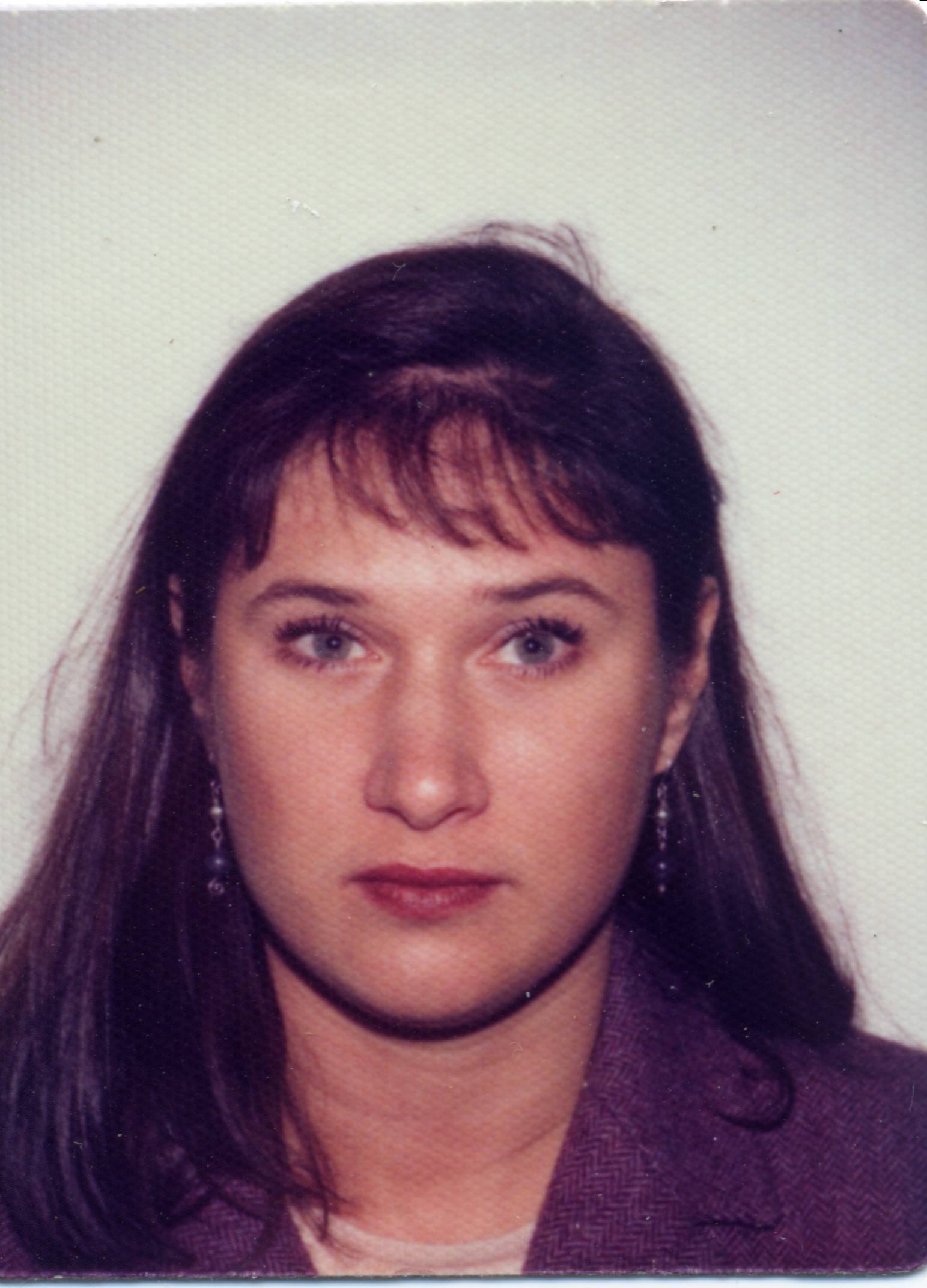 Andria Saxelby  @ASaxelby: Andria left behind the hectic world of Human Resources in London to set up home in the more tranquil Italian countryside with her husband and two children. She currently teaches English, introducing her students to the delights of English Literature where possible. When not reading she is glued to films or listening to music. She reads most genres including historical fiction/non fiction as well as biographies and plays. Please send mobi format for kindle. When submitting, title email: KBR Review Request, and send to  Andria is NOT accepting submissions at this time.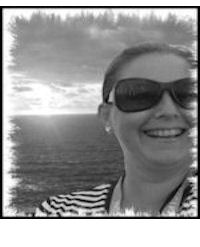 CJ: C.J. works as an English language teacher and was formerly a teacher librarian for four years. She is the mother of two boys, works part time and writes for enjoyment. She finds reading on her kindle one of the most relaxing past times. Having a good book to devour and having that final satisfying Ah… moment, just about tops off her busy days. She likes to read romance and young adult, but will venture out into other genres if the story catches her interest. She prefers kindle format to other formats. No horror or literary works thanks. When submitting, title email: KBR Review Request, and send to toblackmore@hotmail.com. C.J. is not taking submissions at this time.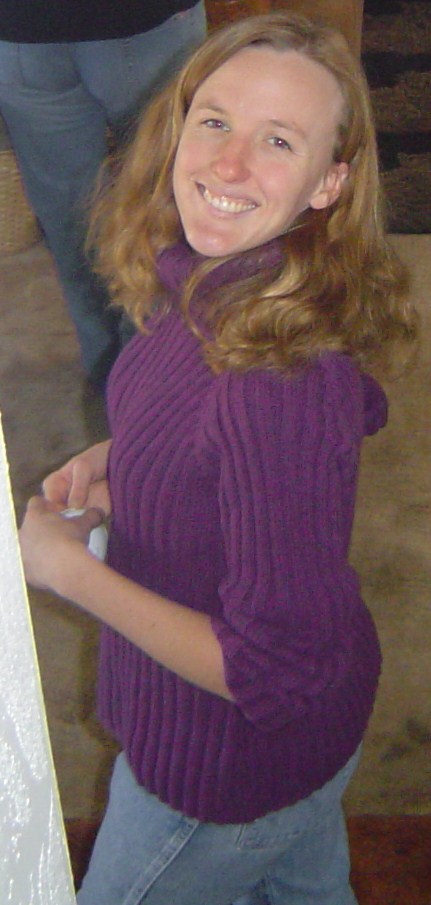 Katharine: I'm ever-so-slowly switching over from print to e-books in order to make a little more space in the moving trucks. My Kindle holds everything from Aaron Allston to HG Wells. When not reading and avoiding housework, I'm homeschooling, cooking, volunteering, studying, hosting, trying to force the computer to do my bidding, or failing spectacularly at trying to multitask. I accept most sci-fi, historical fiction, urban fantasy, surreal fiction, and young adult submissions in KINDLE-compatible formats.  Katharine is not accepting submissions for the next few weeks.