Looking for a great escape? Look no further. These 10 Kindle Books offer the perfect summer distraction.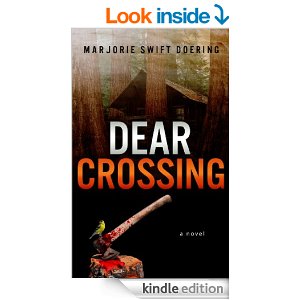 A peaceful, lakeside summer home… A gruesome murder… Valerie Davis, wife of prominent Minneapolis businessman, Paul Davis, is dead. Very dead.      Personal demons in tow, Ray Schiller of the Widmer P.D. follows the evidence to the Twin Cities, joining forces with Minneapolis homicide detective Dick Waverly. They discover many are suspect, few are innocent. The widower has good reason to keep his personal life private, and he isn't the only one—not by a long shot.      "Sweet nothings" become weapons in a war of words as intimates turn on one another. Ambition, love and hate turn the case on its head when consequences turn lethal.      In the midst of the investigation, Ray's involvement in an unthinkable incident makes him the subject of an Internal Affairs. investigation. With his personal and professional life in the balance, he soon learns the devil is in the details, and the details aren't what anyone expected.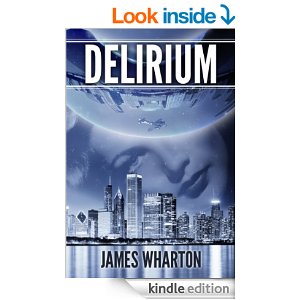 When his fiancee disappears leaving no trace she ever existed, Jack Keeler discovers his perfect life is only an illusion. He suddenly finds himself in two different worlds which offer only one reality-certain death.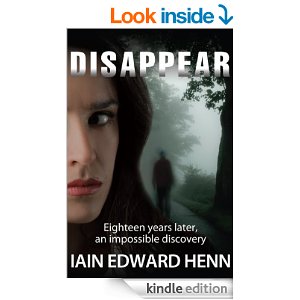 A mind-bending mystery…A woman's search for answers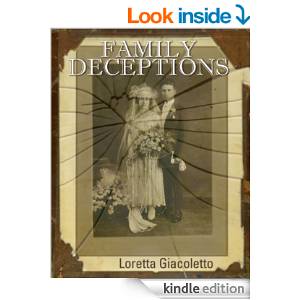 Lust, betrayal and pride shatter a 1928 Italian family, forcing the husband to seek his fortune in America while his wife remains in Italy with their young twins. Twenty-nine years pass before he returns as a wealthy man with an American son.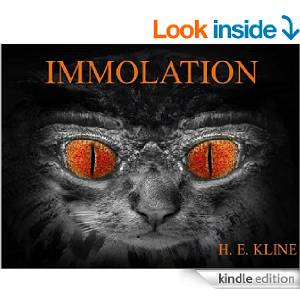 Late one night Doug King picks up a red-headed ghostly hitchhiker on Route 44 who passes a herpes virus called PseudoRabies to his daughter's injured cat, Ponce De Leon. As the virus takes hold, Ponce begins to froth at the mouth and becomes filled with rage first savagely attacking Doug and then his wife. As his friends and neighbors are brutalized and slain, Doug decides to take matters into his own hands to destroy and contain this plague.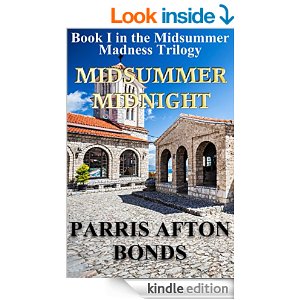 MADNESS! That time of Midsummer-Midnight when all is revelry and debauchery in Macedonia. That unbelievable moment when Damon Demetrios kidnaps Helena Hamilton, a journalist whose by-line draws as much interest as her subjects. He wants her to cover the Macedonian struggle for freedom. She wants him for all the wrong reasons ~ the worst being the freedom fighter, irrevocably wedded to his country, has the ability to make her forget the independent principles she believes in. Then there is the knowledge she won't ever be able to forget him, that long after she escapes he'll haunt her like a madness.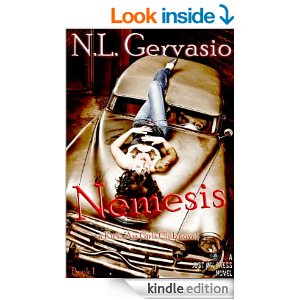 Prince Charming was a putz.   Prince Charming number two was even worse.   After the last prince ran off without any notice, breaking her heart and their engagement along the way, Nemesis Mussolini swore off men and passed the time kicking ass and slinging drinks, something her mafia father would never approve of. But, when her boss Clancy ups his flirtations, it's difficult to remember she's not interested, especially when he gets that delicious evil glint in his eye that has her melting. Just when Nemy starts to think all men might not be bad, she hears whispers about Clancy's less than legal past, and wants to run like hell from the idea that he could be just like her father.   Great . . . Prince Charming number three may possibly be on FBI's Most Wanted.   While Nemy and Clancy tumble down the romance road, hitting potholes every step of the way, Nemy discovers how much of her heart already belongs to Clancy, and how much of a Don's daughter she really is. But she must learn to trust again. Can Nemy surrender in time to get her happily ever after, or is she hell-bent on letting her past keep her from the one man who could be her true Prince Charming?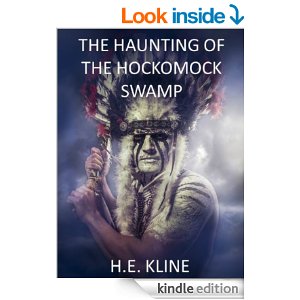 Janie Williams falls upon a sensational news story involving a childhood epilepsy epidemic raging across several towns in Massachusetts abutting The Hockomock Swamp. Problem is: she's a newbie and her bosses don't think this story is quite "newsworthy." As Janie investigates and researches this phenomenon, she falls deeply in love and experiences her first orgasm. Suspenseful, erotic, and provocative, The Haunting of The Hockomock Swamp will captivate your imagination as you follow an Indian ghost deep into the woods.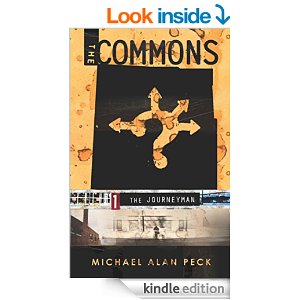 "Paul Reid died in the snow at seventeen. The day of his death, he told a lie—and for the rest of his life, he wondered if that was what killed him."   And so begins the battle for the afterlife, known as The Commons. It's been taken over by a corporate raider who uses the energy of its souls to maintain his brutal control. The result is an imaginary landscape of a broken America—stuck in time and overrun by the heroes, monsters, dreams, and nightmares of the imprisoned dead.   Three people board a bus to nowhere: a New York street kid, an Iraq War veteran, and her five-year-old special-needs son. After a horrific accident, they are the last, best hope for The Commons to free itself. Along for the ride are a shotgun-toting goth girl, a six-foot-six mummy, a mute Shaolin monk with anger-management issues, and the only guide left to lead them.   Three Journeys: separate but joined. One mission: to save forever.   But first they have to save themselves.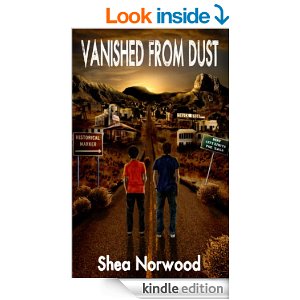 Unravel the mystery of Dust, Texas in this heart-warming adventure about an enduring friendship between two boys as they seek the truth behind a sinister presence haunting their town.
« Previous Page
—
Next Page »