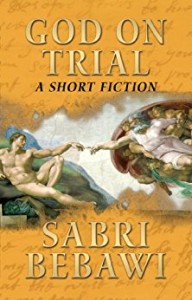 Today's Feature is the enlightening religious mystery, God on Trial: A Short Fiction by Sabri Bebawi. $1.99 Right Now!

This intricate story is so captivating with such vivid, detailed characters, that readers will fall in love with this book. Even within the space of a short novel, Sabri Bebawi is able to present difficult—and often private—questions of life, God, and reality in the harsh existence of a mentally ill man. Through smooth prose that expresses the man's desires, Bebawi provides the reader with not necessarily the answer to whether or not God is guilty of crimes against humanity, but rather the context in which to begin answering those questions.
"I found this to be a very entertaining read that was extremely eye opening. The book is controversial in a great way, it makes you think." -READER
"Overall an interesting, highly unique read that made me question both my own inner workings and the mind-sets and perspectives of others." -Amazon Reader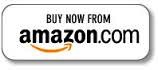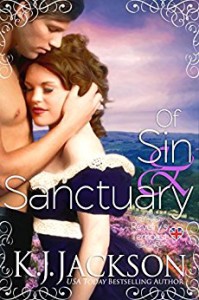 One disastrous night of gaming could change both of their fortunes. Today's HOT NEW Release is the Regency Romantic Suspense, Of Sin and Sanctuary by USA Today Bestselling Author, K.J. Jackson. ONLY $.99 Right Now!

A lady with a heart haunted by past mistakes. A scarred rake determined to avoid all responsibility. One night of gaming to change both of their fortunes.
"Ms. Jackson is an extremely talented author. She has the ability to make you feel as if you really know each character in her books." -Reader
"K.J Jackson has a gift for writing emotional must read stories!" -Amazon Reader
"I have so many thoughts on this book it will be hard to express them all. Wonderful, intense, heartwarming are but a few." -Reader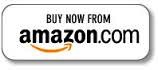 Bonus Books: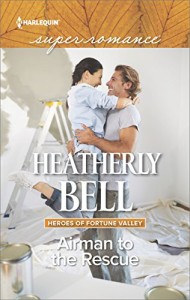 She's off limits…and perfect for him! Today's Feature is the Heartfelt Romance, Airman to the Rescue by Heatherly Bell.

It was supposed to be easy. Sarah Mcallister was going to flip her late father's house and head back to Colorado for a fresh start. But when her shady contractor gets arrested, taking most of her budget with him, she's at risk of losing everything. Enter Matt Conner…sexy pilot, single dad, Sarah's brother's best friend…and far too good with his hands for her peace of mind.
"A sexy, fun, delightful and entertaining story that delivers an emotional punch." ~ Books & Spoons reviews, 4 spoons and a teaspoon
"Heatherly Bell writes romance that will capture your heart." ~ Marina Adair, #1 National bestselling author of Summer in Napa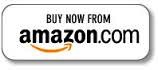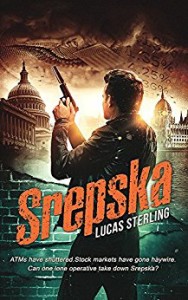 ATMs have shuttered. Stock markets have gone haywire. Can one operative stop a deadly band of criminals before it is too late? Today's HOT NEW Release is the intense thriller, Srepska by Lucas Sterling.

When Fredric Ulrich is asked to investigate a devastating cyber-attack, he is drawn into a conspiracy that threatens not only his own life, but the entire United States' economy…
"Srepska pulls readers in with dynamic subplots and characters bound in a race against time."– Reviewer
"I give Serpska by Lucas Sterling a definite four out of four stars. It is international in scope and relevant to things happening in the world today. The action is fast paced so that it keeps you wanting to see what comes next." -Reviewer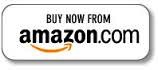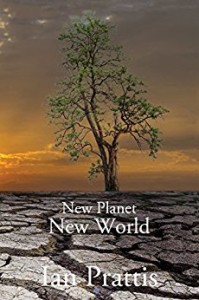 Wisdom teaching – a message of hope much needed by new and old generations. Today's Feature is the Post Apocalyptic Sci-Fi, New Planet, New World by Ian Prattis.

Ian Prattis transports you to a faraway world free of Earthly problems – or so it seems. Earth in the near future is dying due to Humankind's damage to the environment. Children are sent via spacecraft to a distant planet to escape Earth and restart Humanity. Red-haired Catriona is astonished to find raven-haired Rising Moon already lives on the planet via ancient shamanic means. A sharing of cultures and technologies ensues as they join other Earth refugees to form a sustainable, caring community – but can they withstand the dark threat of invaders from Earth bringing very Earthly traits of treachery, rape, violent power struggles and murder?
"Journey through time/space/dimensions with acts of authentic generosity. Wake up call for humanity. magnificent adventure…" -Reviewer

"I loved this book. The characters came alive. The dialogue was amazing." -READER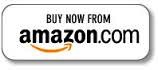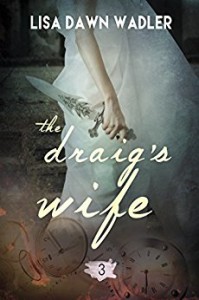 He needs a wife to secure his lands. She has no intention of being that wife. Today's HOT NEW Release is the Time Travel Romance, The Draig's Wife by Lisa Dawn Wadler.

A rushed marriage is complicated by desire mixed with constant threats. When the danger becomes too great, love may be the victim when marrying the Draig Laird.
"This was a fabulous story! Now, I've read a fair number of time travel stories and so many left something to be desired. They were good but this one pushed all my buttons in just the right way. The story building was just grand" -5 stars – The Romance Reviews:
"Great story with plenty of twists to hold your interest and characters that you care about. Make sure that you are somewhere comfortable because you will not want to put this book down!" -READER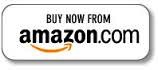 « Previous Page
—
Next Page »