10 Kindle books to dive into this weekend.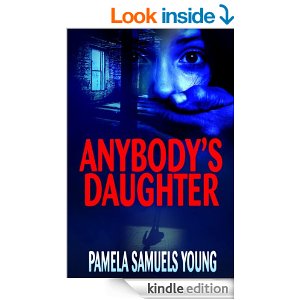 ANYBODY'S DAUGHTER – 2014 NAACP Image Award Winner-Outstanding Fiction, In the Margin Top 10 List (Best Books for At-Risk Teens), Over 500 5-Star Reviews on Amazon!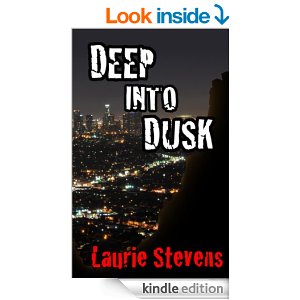 DEEP INTO DUSK – This pulse-pounding thriller pits Detective Gabriel McRay against his inner demons when he mistakenly thinks the beautiful female witness to a string of murders is a fragile victim — like himself. "An enticing murder mystery" Kirkus Reviews, Winner 2014 IPPY for Best Mystery/Thriller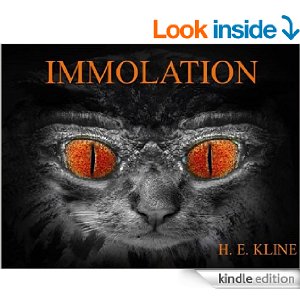 IMMOLATION – Late one night Doug King picks up a red-headed ghostly hitchhiker on Route 44 who passes a herpes virus called PseudoRabies to his daughter's injured cat, Ponce De Leon. As the virus takes hold, Ponce begins to froth at the mouth and becomes filled with rage first savagely attacking Doug and then his wife. As his friends and neighbors are brutalized and slain, Doug decides to take matters into his own hands to destroy and contain this plague.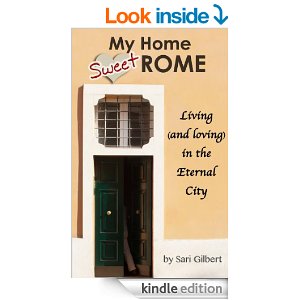 MY HOME SWEET ROME – It's a wonderful place to visit, but would you want to live there? Sari Gilbert, who has lived for close to 40 years in what many have called the Eternal City, answers with a resounding "yes….. but". A native New Yorker who moved to Rome after finishing graduate school and then became a journalist, Gilbert's book "My Home Sweet Rome: Living (and Loving) in the Eternal City" describes what life is really like in the Italian capital: "fascinating, and delightful, but not at all easy". Gilbert uses her own particular status – as an attractive and single woman, as a journalist for major U.S. and Italian news organs, and as an American – as a magnifying lens to examine the various aspects of Italian and Roman life. She gives us an unveiled view of the country's politics, its stifling bureaucracy, its contradictory social customs, everyday concerns and gastronomical habits. . In the process, we learn what it is like to work in Italy as both a foreign correspondent and a local reporter for Italian newspapers. Even more intriguing perhaps, Gilbert sheds light on what love and sex are really like with Italian men, be they average Giuseppes or high-placed movers and shakers.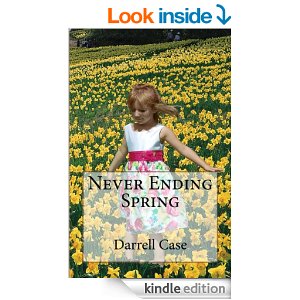 NEVER ENDING SPRING by Darrell Case takes the reader back to the sights and sounds of the 1930s and 40s of Indiana's farmland. A brutal murder, great loss and constant fear turn to joy as this danger packed mystery comes to a victorious close. Darrell Case is a gifted story teller. I highly recommend it to all lovers of mystery and home life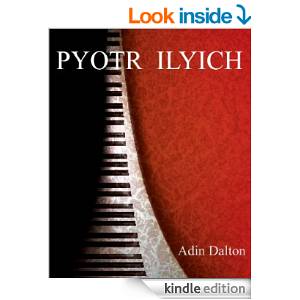 PYOTR ILYICH – The mysterious death of the nineteenth-century composer Pyotr Ilyich Tchaikovsky is still unsolved to this day, and this unusual novel brings to life the private, illegal trial against him and takes the reader through his astounding life as never before.  A realistic adult novel with a stunning ending.  Watch the BOOK VIDEO TRAILER at pyotrilyich.com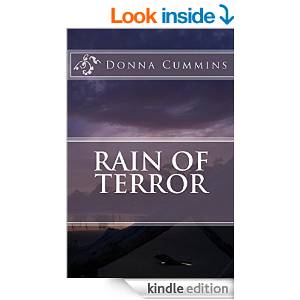 RAIN OF TERROR - Murder and kidnapped children strike terror in Blacklick Valley! Who will be next? And why? Can Sheriff Jed Tyler stop the madman and resolve the dark secret from his past?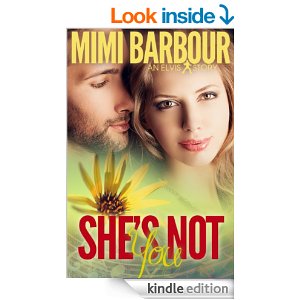 SHE'S NOT YOU – Sick and alone with her three-year-old daughter at Christmastime, Belle needs help. When her neighbor's brother gets involved, she welcomes the soft-spoken, good-looker into her world. Rescuing her kidnapped daughter isn't part of the deal but any man willing to babysit his sister's menagerie of pets and cares that much about a stranger's baby is a guy she wants to get to know much better. Jesse has only loved one woman in his life. Years ago, she left him with a broken heart and a lot of poignant memories. No one can replace her. No other woman has ever come close. So why does this loving mom sneak into his head continuously? And why can't he shake her loose? One spoilt girl in his life, a sister who expects him to live on a pedestal, is enough for any man.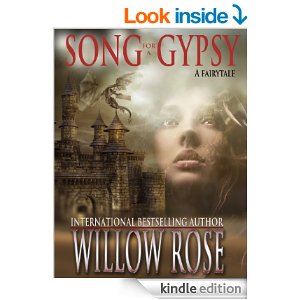 SONG FOR A GYPSY - Fairy tale from the Bestselling Author Willow Rose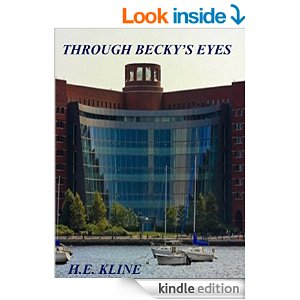 THROUGH BECKY'S EYES – Written by a Former Federal Official Court Reporter for the District of Massachusetts, Federal Judiciary Employee/Insider, Through Becky's Eyes takes you into the United States Attorney's Office behind closed doors into the plea deals and cooperation agreements prosecutors engage in as they trade one life for another, the small fry for the big fish, in their quest for justice.
« Previous Page
—
Next Page »