💰 2017 Spring Fling Giveaway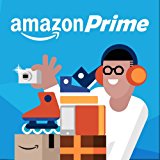 💰 

2017 Spring Fling Giveaway
If you're ready to win one of several prizes, hang on to your hat because it's time for our 2017 Spring Fling Giveaway! For the third year in a row we're celebrating spring by giving away a slew of prizes that readers love! So get ready, set, go, and enter our 2017 Spring Fling Giveaway today and everyday through April 3-16. Meet new authors, find incredible book deals (many free and heavily discounted books by Amazon, NY Times, and USA Bestsellers) in the genres you love! What could you win? How about 1-Year of Amazon Prime ($100), a Kindle Kid's Bundle ($100), a 7″ Kindle Fire ($50), or Amazon gift cards ($100 or $50). 
What: Spring Fling Giveaway. 
When: Apr. 3-16, 2017
$400 in Prizes:  1 – 1-Year Amazon prime ($100), 1 – Kindle Kid's Bundle ($100), 1 – $100 Amazon eCard,  1 – $50 Amazon eCard, 1 – Kindle Fire 7″ HD ($50).
BONUS: WIN a Bonus $10 Amazon gift card by writing the most creative comment (see entries below for details).
HINT:  There is no purchase necessary to win or enter, but we can only continue these giveaways when you support our authors. So scroll through the book covers and check out the titles that appeal to you. You just might find a new favorite author! Best of all, if you choose to buy a book or two, a portion of your purchase(s) will support TEEN BLAST Youth Centers, via the AmazonSmile program. Click on the book covers below to connect your purchase to our charity, and then enter the Rafflecopter form below the book covers.