Banner Book
Banner Books ~ Old Growth & Ivy and New Growth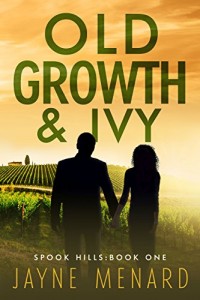 FBI agent Steve Nielsen has devoted his life to bringing criminals to justice. After thirty-five years in the field, he longs for a change of pace. Opening a vineyard in the country becomes his new dream. One of Steve's most dangerous cases involving a drug-trafficking circle isn't quite resolved. Drug lord El Zorro Astuto is after him and his new love. Can Steve, Ivy, and some trusted agents defeat the enemy? Or will the couple's hard-fought happily ever after be short-lived?
"In this romantic suspense novel, two high-powered professionals who have given up everything for their jobs, hope to re-balance their lives in retirement. " –Blue Ink Reviews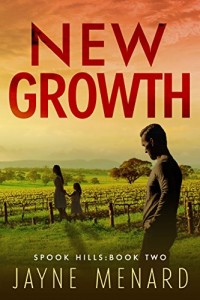 The Oregon wine country calls to chiseled, clean-cut Mathew Heylen. The FBI agent trades in dangerous missions for a simpler way of life at his new vineyard. But something is missing in his life: a good woman to love.
New Growth, the follow-up to Jayne Menard's Old Growth & Ivy, proves that life often offers the bright hope of self-transformation and new journeys—and love often goes hand in hand with adversity and change.
". . . With its tense action sequences and strong female characters, this novel will satisfy the fans of crime thrillers, while still giving romance fans gratification . . ." — Foreword Reviews