Grab Today's Fast-Paced Legal Suspense and Apocalyptic Thriller. Also, Enter to Win our Weekly Giveaways.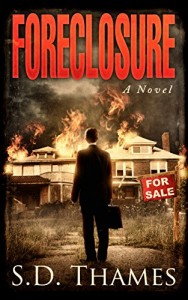 Hang on tight, today's feature is the fast-paced legal suspense, FORECLOSURE by S.D. Thames.

What happens when the housing business turns deadly? A lawyer struggling to make partner during Florida's housing crash is about to find out.
"Attorney S.D. Thames attempts a Herculean task: make real estate . . . actually interesting. Amazingly, Thames succeeds." -Above the Law
"The story really hooks you – I literally read the book from start to finish in one day."-Amazon reviewer B.D. Wesley
"Few can match Thames' authority and veracity of presenting his story with the manner of pungency evident on nearly every page of the book. Watch this author rise."-Amazon Top 100 and Hall of Fame reviewer Grady Harp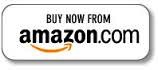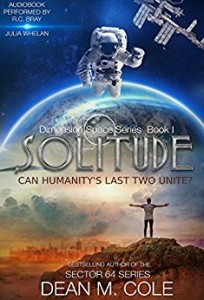 Can humanity's last two unite? Today's HOT NEW release is the apocalyptic thriller, SOLITUDE by bestselling author, Dean M. Cole.

The Martian meets I Am Legend and Gravity when Earth's last man discovers that the last woman is stranded alone aboard the International Space Station. If you like action-packed, page-turning novels, you'll love the electrifying action in this apocalyptic thriller.
"Solitude is an up to the minute thriller that rivals The Martian for triumph and loss amidst seemingly insurmountable odds." —Amazon Reviewer
"Solitude is an up to the minute thriller that rivals The Martian for triumph and loss amidst seemingly insurmountable odds." –REVIEWER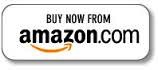 Must-READ Bonus Book:
Next Page »