Pick Up Today's Award-Winning Crime Thriller and Charming Romance. Also, Enter to Win a Brand New Amazon Giveaway!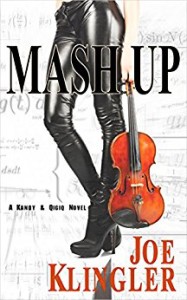 Readers are raving for today's award-winning crime thriller. Today's featured book is Mash Up by Joe Klinger. ONLY $.99 Right Now!

Disturbed by the death of a suspect in a recent case, Qigiq— Fairbanks detective and master knifeman—heads south to partner with action-loving Kandy Dreeson of the SFPD. Their first case immerses them in the most complex cyber-crime of the decade when missing college musician appears on YouTube.
"Cleverly designed, Mash Up is the perfect detective read."–San Francisco Book Review (5 Stars)
"Klingler puts the reader directly in the line of fire, and he doesn't let up."–Foreword Clarion Reviews
"Klingler's new thriller is a ride into the dark side of computers and comedy. Klingler's plot definitely has a Quentin Tarantino-feel to it."–San Francisco Book Review (5 of 5 stars)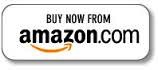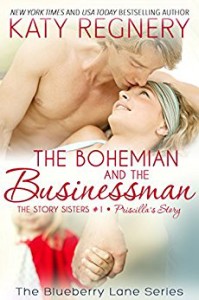 Take a stroll down Blueberry Lane in the new series from New York Times and USA Today Bestselling Author, Katy Regnery. Today's HOT NEW Release is the delightful romance The Bohemian and the Businessman. ONLY $.99!

Opposites attract. Priscilla Story, the self-proclaimed "wild child" of the straight-laced Story clan, has always had a knack for getting herself trouble. Except this time, her "growing problem" is going to require a Daddy sooner than later. Is Shane Olson, an uptight businessman, the man she needs?
"Katy Regnery has a another delightful addition to her Blueberry Lane series." –Reader
"Absolutely sweet perfection." -Amazon Reader
"All in all, a FABULOUS read for me in the Blueberry Lane series. It was definitely my kind of book, and I LOVE that we get to see such wildly different people in this series, both boys and girls." -READER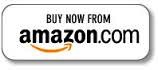 Bonus Books:
Next Page »