Grab Today's Superb Romantic Suspense and Incredible Alternate History. Also, Enter to Win Our Brand New Weekly Giveaways and our Crazy Christmas Giveaway.

Readers are raving for today's superb romantic suspense, No Reason to Hide by P.H. Turner.

Navajo cop Jessica Akee has her hands full. Her brother's in a gang, a spirit warrior is seeking revenge, and she's investigating a disturbing murder on the reservation. When sexy Phoenix officer Charlie Stone shows up to help, things get even more complicated.
"Turner did a superb job of using folk elements in a natural and believable way… It was a stand-alone story that continually picked-up pace and had me racing to the end to see how it would all turn out! I would read her again." –Amazon Reader
" I liked the mystery, the romance and the pictures of reservation life. Jessica is one of my favorite heroines, she is smart, tough and really loves her family…" READER
"Another fantastic book by P H Turner. Page one hooks you and you don't want to put it down….then when you get to the final chapter…..you wish that it wasn't ending so soon." –Amazon Reviewer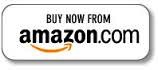 General Pat Wilson has been chosen to command a desperate mission. Readers will quickly get caught up in today's incredible alternate history, World War Take 2 by John D. Thomas.
In an alternate timeline, the Soviet Union has nearly conquered the US. A technology will send a modern American Army unit back in time to a critical battle of World War II. If the task force can change the outcome, the Russians will not have the resources to conquer the US.
"Full of action and interesting characters, World War Take 2 is a very clever alternate history that puts you in the thick of a battle for the future of mankind. The pacing is great, the story is exciting and thought provoking, and the twists and turns throughout kept me guessing what was coming next…" -Reviewer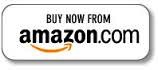 Must-READ Bonus Book:
Next Page »