Download Today's Emotional Literary and Thought-Provoking Fiction. Also, Enter our Brand New

Weekly Giveaways

and our

Midsummer's Dream Giveaway.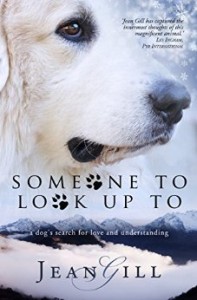 A dog's search for love and understanding. Take a peek at today's feature, the emotional literary gem, Someone to Look Up To by award-winning author, Jean Gill. ONLY $.99!

A dog's life in the south of France. From puppyhood, Sirius the Pyrenean Mountain Dog has been trying to understand his humans and train them with kindness. How this led to their divorce he has no idea. More misunderstandings take Sirius to Death Row in an animal shelter, as a so-called dangerous dog learning survival tricks from the other inmates. During the twilight barking, he is shocked to hear his brother's voice but the bitter-sweet reunion is short-lived. Doggedly, Sirius keeps the faith.
"Jean Gill has captured the innermost thoughts of this magnificent animal." -Les Ingham, Pyr International
"This story simply oozes love and understanding, and even tough, or precisely because, it is a dog's book, everything in it is as human(e) as we wish we would be, if we only tried a little more." –Amazon Reader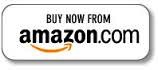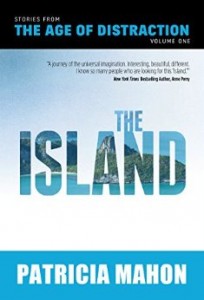 Today's HOT NEW Release is the thought-provoking and revolutionary read, The Island: Volume One by Patricia Mahon.

"The Island" is about a writer and a school teacher that create a global storytelling 'app' in an effort to save oral and written expression from modern distraction devices. The book traverses the globe. It addresses the loss of human focus and explores emerging themes of virtual reality and artificial intelligence.
"A journey of the universal imagination. Interesting, beautiful, different. I know so many people who are looking for this 'Island.' I will be giving it as a gift to lots of friends." ―Anne Perry, New York Times Bestselling Author
"A compelling read that's hard to put down, fantasy and reality merge to create a fascinating tale of adventure, love and hope…Author Patricia Mahon has crafted a particularly relevant novel with a powerful message which resonates with readers on many levels. Well written and entirely unique…" ―Literary Classics Book Reviews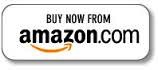 Must-READ Book:
Next Page »