End July with a

BANG!

10 Kindle Books that are sure to please every reader…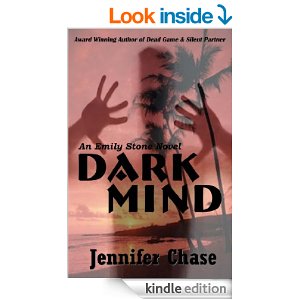 Dark Mind – Vigilante detective Emily Stone continues her covert pursuits to find serial killers and child abductors, all under the radar while shadowing police investigations.  Emily searches for an abducted nine-year-old girl taken by ruthless and enterprising slave brokers. Following the clues from California to the garden island of Kauai, she begins to piece together the evidence and ventures deep into the jungle.  It doesn't take long before Emily is thrown into the middle of murder, mayhem, and conspiracy. Locals aren't talking as a serial killer now stalks the island, taking women in a brutal frenzy of ancient superstitions and folklore. Local cops are unprepared for what lies ahead. In a race against the clock, Emily and her team must identify the killer before time runs out.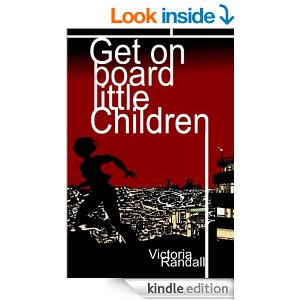 Get On Board Little Children – Kindle Countdown Deal starts August 1st! In a future marked by high-tech surveillance, an unlicensed pregnancy is a felony. It can lead to loss of the child as well as devastating fines and imprisonment. Targeted by the corrupt population-control police, Sophie must make a painful decision. She can submit to the state's harsh demands.Or she can go on the run . . .  Confronted with deception and violence, she must learn to trust her instincts. If she hesitates she risks the loss of everything she values most.  Fast-paced dystopian thriller, GET ON BOARD LITTLE CHILDREN explores a future that may be closer than we imagine.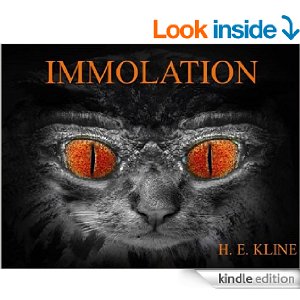 IMMOLATION – Late one night Doug King picks up a red-headed ghostly hitchhiker on Route 44 who passes a herpes virus called PseudoRabies to his daughter's injured cat, Ponce De Leon. As the virus takes hold, Ponce begins to froth at the mouth and becomes filled with rage first savagely attacking Doug and then his wife. As his friends and neighbors are brutalized and slain, Doug decides to take matters into his own hands to destroy and contain this plague.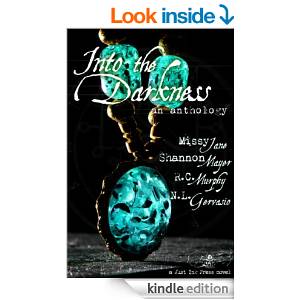 Into the Darkness – Magic. Darkness. Choices. Whether or not you believe, there are more mysteries in the universe than man will ever be able to explain. From wanting the truth, to facing demons, Into the Darkness is a dark paranormal story that will take you on a journey to explore your psyche, thrill you, scare you, and leave you with a satisfying read that haunts you. The stories all revolve around a magic object—cursed or blessed, you make the decision.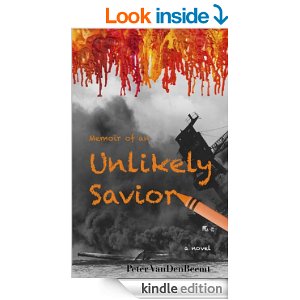 Memoir of an Unlikely Savior – Where Melting Crayons and Burning Battleships Come Together – a novel about the salvation of an autistic child  Frank would like to be successful with women and with writing, but his autistic childhood, visual impairment, dismissive parents, and narcissistic brother are too much to overcome. Then on vacation in Hawaii, Frank has what feels like a paranormal experience on the Arizona Memorial that starts him down a path of psychological and spiritual self-discovery. In making the transitions from weird to respected, awkward to insightful, brainy to wise, his relationships with women shift from fearful to erotic, and through them doors open to unexpected opportunities with his writing. Lifting himself from the purgatory to which his past had banished him, he inadvertently helps free those he connects with from their own shadowed depths, making his story the Memoir of an Unlikely Savior.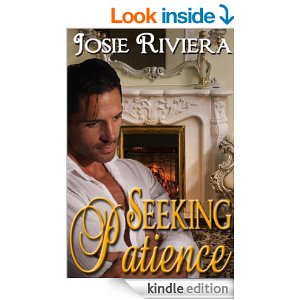 Seeking Patience – Do people prove their self-worth by strength or character?  A Romany leader confronts the English heritage he has denied when he lands, beaten and powerless, in the path of a high-spirited young widow. Will the prim countess agree to hide the charismatic rogue in her home and jeopardize her safety while her stepson accuses her of murdering her elderly husband?  Patience Blakwell is not beautiful. As a dutiful young countess in Regency England, she endures her husband's cruelty. She struggles with her faith, trying to understand why God is not following the plan she had for her life—to be loved and cherished by her husband. After her husband's unexpected death, her grown stepson charges her with her late husband's murder.  Luca Boldor, more Gypsy than English, is determined to prove that he is strong and capable and doesn't need anyone. But once he is forced to depend on Lady Patience Blakwell, a woman who represents all he loathes, he must decide whether he should turn away when she needs him, or risk his most vulnerable, forgiving self to keep her safe. By denying his English heritage, has he denied a part of himself?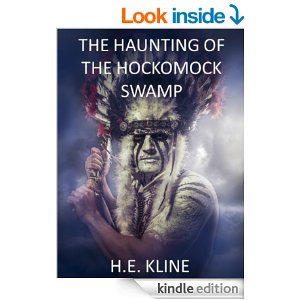 The Haunting of Hockomock Swamp – Janie Williams falls upon a sensational news story involving a childhood epilepsy epidemic raging across several towns in Massachusetts abutting The Hockomock Swamp. Problem is: she's a newbie and her bosses don't think this story is quite "newsworthy." As Janie investigates and researches this phenomenon, she falls deeply in love and experiences her first orgasm. Suspenseful, erotic, and provocative, The Haunting of The Hockomock Swamp will captivate your imagination as you follow an Indian ghost deep into the woods.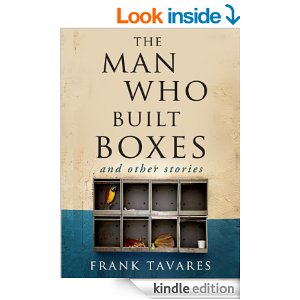 The Man Who Built Boxes – "This is a writer you'll want to know, writing a life you'll be happy you've lived in for a while." -Jack B. Bedell In these twelve stories, you'll meet a remarkable cast of complex, quirky characters tangled up in the limits they've put on their lives. Driven by love or loneliness, like the man in the title, they've boxed themselves in. Frank Tavares tells their stories with humor and compassion.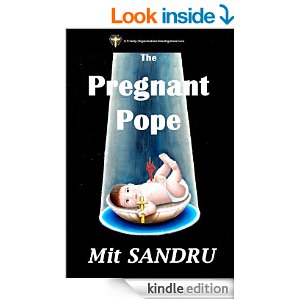 The Pregnant Pope – In the year of Satan, 2066, the structure of the physical world is cracking, and inexplicable paranormal forces are interfering with humanity. The Trinity Investigation Organization, or TIO—a paranormal detective society—is the last protection against the demons, evil spirits, fanatical criminals, and sadists who are trying to destroy the world. The 92-year-old Pope is pregnant. Although he hasn't undergone any medical procedures, he carries a human fetus in his abdomen. Is this a case of self-cloning, or is it a mutation? Is this an immaculate conception, or is it Satan's work? Claire, Travis, and Prescott, the members of the Capuchin Trinity Team of TIO, are tasked with uncovering the truth about this unusual case and resolving the mystery of whether the Pope is carrying the new Messiah or the Antichrist, and who did it. Their job is to go beyond the physical world into the mind and the spiritual realm, discover a thousand-year-old connection, perform an exorcism, and fight the devil Zepar, while evading the villains who keep trying to assassinate them.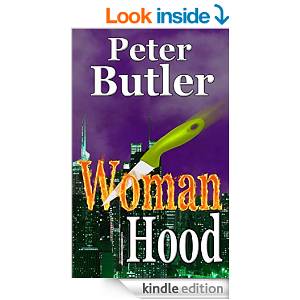 Womanhood – What would you do? Your home-life has suddenly turned into a nightmare and you have become a lonely, silent victim. And you know it will happen again, and again… Just like any threatened being, you have just three options. You can take FLIGHT. You can FIGHT. Or you can accept fate, and FREEZE…   Choose! – But do it now!   For seventeen year old Lauren Hart this has just become her reality – Her life. Barely on the edge of WOMANHOOD she is forced to make decisions that will dramatically change and shape her life forever.  For Lauren – FREEZE – might appear to be her only alternative, but, to just accept what is happening is NOT an option. Her choices and decisions might astonish you, but her courage and fight, against overwhelming odds, will uplift you.   Life is too good, too full of promise, to not fight for it. But, get it wrong and WOMANHOOD might turn out to be an impossible dream.
Next Page »