Today's Award-Winning Coming-Of-Age and Page-Turning Sci-Fi Suspense

.

Also, It's Time for Our September Meet and Greet Giveaway, and a New Weekly Reader Giveaway.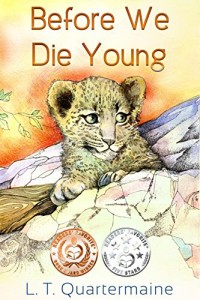 Today's feature is the award-winning coming-of-age, Before We Die Young by L.T. Quartermaine.

Can you feel it? The strength of the elephant? The majesty of the lion. The cunning of the leopard? Jon and Michelle could. Luna and Ngombe could. So, when evil swept across the African Savanna, shattering their lives, they had to choose between love or revenge, and between killing or being killed.
"It needs to be on the bookshelf of every young reader!!"' -Amazon.comreviewer
 
"Completely unique in itsstory line, focus and aim." -Readers' Favorite
 
"A beautiful book with a superb and gripping storyline."-InScribe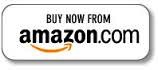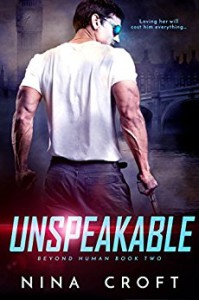 Today's HOT NEW Release is the Page-Turning Sci-Fi Suspense, Unspeakable by Nina Croft.

Ethan Weiland, next hereditary leader of the Conclave. has never questioned his destiny. Until he comes face to face with a beautiful enemy who can read his mind and bring him to his knees with a thought.
 "WOW, talk about SUSPENSE!! Nina Croft spins a tight web of intrigue, double crossing, doubt, and lies." – Goodreads reviewer
"This novel is filled with twists, turns, and time travel that literally twists time around. While not my normal genre, I loved this novel." -Amazon Reviewer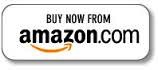 Bonus Book:
Next Page »