Grab Today's Award-Winning Mystery and New Police Thriller. Also, Enter to Win

our HUGE Memorial Day Giveaway!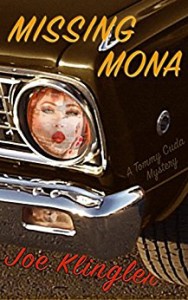 Read today's award-winning mystery, our featured post, Missing Mona by Joe Klingler.

A fast car, a missing redhead, and too much cash…After truth and lies mix like a blue martini, a pink monkey assault, and a Ferrari crash.–Tommy is desperate to help Mona, if he can find her.
"Missing Mona has it all."-San Francisco Book Review
"Klingler presents his craftiest yarn to date, summoning the pulpy spirits of Raymond Chandler and Dashiell Hammett. The setting of Chicago rattles from the page in lines such as, 'The buildings held noise and exhaust fumes around me like a torture chamber.'" –Kirkus Reviews (Kirkus Recommended List)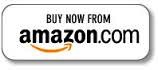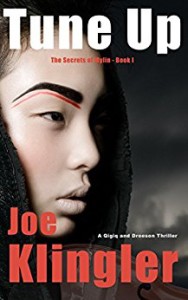 Today's HOT NEW Release is the exciting new police thriller,
Tune Up
by Joe Klingler.
Two seemingly unconnected incidents—a missing lawyer and an elderly hit-and-run victim—lead Qigiq and Kandy to a vintage motorcycle café, a million-dollar yacht, a cliffside confrontation, and a musician named Mylin. Young. Attractive. And illegal.
"I've read all of Joe's books, there's not one better than the other, they are all great, if you like a mystery that you can get into at a point where you don't want to put it down, then you owe it to yourself to read Joe Klingler's work." -Reader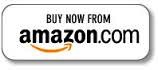 Bonus Book:
Next Page »