Pick Up Today's Bestselling Mystery Boxed Set & Absorbing Christian Fiction. Also, Enter Two New Amazon Giveaways.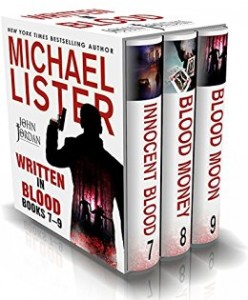 Suspense fans will love today's bestselling mysteries in one boxed set. Our feature is Written in Blood 3 by New York Times Bestselling Author, Michael Lister. ONLY $.99!

A man of the cloth who both ministers mercy and thirsts for justice walks a very fine line as a prison chaplain and a detective as he investigates baffling cases of murder in these beloved, bestselling, and acclaimed suspenseful mysteries by award-winning author Michael Lister.
"Michael Lister may be the author of the most unique series running in mystery fiction. It crackles with tension and authenticity." Michael Connelly
"Michael Lister writes one of the most ambitious and unusual crime fiction series going. Read it and see what crime fiction is capable of." Julia Spencer-Fleming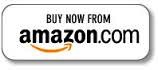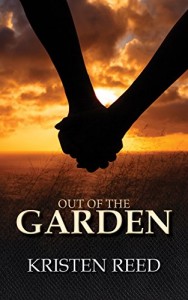 The Miracle of Life. The Agony of Sin. Our HOT NEW Release is, Out of the Garden by by Kristen Reed. ONLY $.99 Right Now!

Discover the remarkable story of life in the Garden of Eden from the perspective of the woman who gave birth to the human race and to the first and deadliest sin.
Includes study questions and Bible references for readers who want to dive deeper individually or with their small groups.
"Kristen is an AMAZING author!! This story is so beautifully written and gives you a new perspective for viewing your relationship with God and your spouse! I highly recommend Out of the Garden to everyone!" –Amazon Reviewer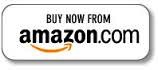 Must-READ Books:
Grab Today's FREE Western Romance & Action-Packed Romance. Also, Enter Two New Amazon Giveaways.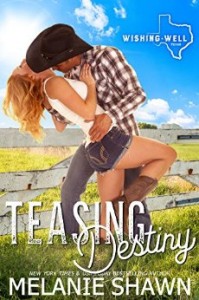 Get lost in today's entertaining Western Romance, Teasing Destiny by Bestselling Author, Melanie Shawn. FREE Right Now!
One fateful night four years ago, Destiny Rose Porter gave in to her desires and ended up with a shattered heart. A heart that, with time, learned to heal and guard itself. But when Jefferson James Briggs returns to their small hometown of Wishing Well, Texas, memories of that unforgettable night come back with him….
"This book made me want to pack up and find myself a cowboy in Wishing Well Texas! Can't wait to read the next installment to the series." –Amazon Reader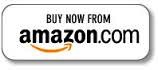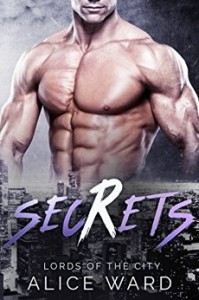 Who is stalking Blaire and is her new love, Cristiano, involved? Our HOT NEW Release is the action-packed romance, Secrets by Alice Ward.

When Blair sets out to uncover the truth about her new boyfriend's past, she discovers shocks her and puts her in danger—not just with outside forces, but also with the one man she's ever really loved.
"Alice Ward writes a beautiful story of unconditional love and self-sacrifice." -REVIEWER
"I would highly recommend this book and hope that you too enjoy your time with Cristiano and Blaire." -Amazon Reviewer
"OMG!!! Cristiano and Blaire are awesome. I loved reading this book and the twists and turn were one heck of a ride." -Reviewer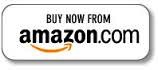 Must-READ Books:
Download Today's British Detective Mystery & Exceptional Romantic Suspense. Also, Enter this Week's Amazon Giveaway.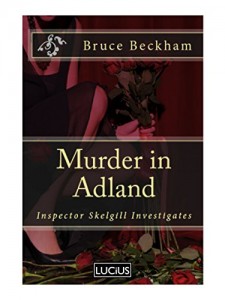 Today's feature is the British Detective Mystery, Murder in Adland by, Bruce Beckham. FREE for a Limited Time!

Introducing maverick British detective DI Skelgill – mad, bad and just a little bit cozy!
"The characters were right on and it was a real mystery in the British style." –Amazon Reader
"With humor and a strong sense of country and locale, Bruce Beckham has begun a series of whodunits featuring the indomitable Skelgill and DS Jones." –READER
 
"A thoroughly great read with very likeable characters, great dialogue, snippets of well-placed humor that made me LOL – a rarity." –REVIEWER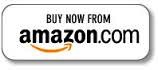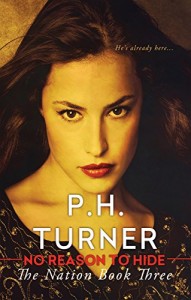 Evil knows your name, extends his hand, and charms you into the abyss. Today's HOT NEW Release is the romantic suspense, No Reason to Hide by P.H. Turner. *Book Three in The Nation Series
Navajo cop Jessica Akee finds the body of a young male sprawled in the weeds behind a convenience store on the Reservation. What at first looks like just another gang killing is a far more disturbing murder. On loan from the Phoenix PD, top cop Charlie Stone partners with Jessica to find the killer. She harbors a dark secret, but Charlie isn't going to let her keep it…
"Another fantastic book by P H Turner. Page one hooks you and you don't want to put it down….then when you get to the final chapter…..you wish that it wasn't ending so soon." –Amazon Reader
"The book brings plenty of good crime story drama with a soft touch of how fragile we all are at times with a super realistic look at life and crime! Definitely will be watching for more!" –Reader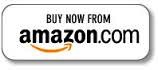 Must-READ Book:
Next Page »