2013 Book Awards
The Kindle Book Review is proud to announce that our judges have chosen the 2013 Best Indie Books in our 2013 Book Awards. Each winner has earned cash and prizes exceeding $900 from The Kindle Book Review and these awesome sponsors!
– Winners of the Book Awards receive $300 cash courtesy of The Kindle Book Review ($250) & Digital Book Today ($50)!
– 

Kindle Boards

: $50 group-wide promotional credit via a post announcing winners.
– 

Kindle Nation Daily

: $179 group-wide promotional credit/announcement. + a free BookGorilla promo!
CONGRATULATIONS WINNERS!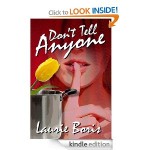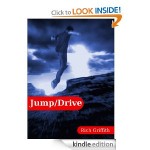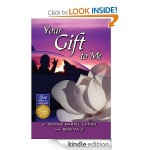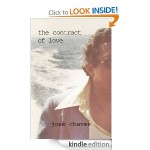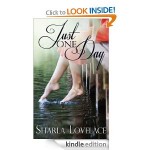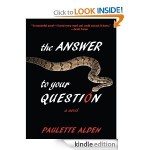 Check out the Full List of Book Award Winners, Top-5 Finalists, and Semifinalists:
Suspense/Horror: Top-5 Finalists
The Dying of the Light: Interval by Jason Kristopher
The Liminal Man by Todd Keisling
I, Zombie by Hugh Howey
I Hope You Find Me by Trish Marie Dawson
Semi-Finalists:
Ashley Fontainne – Number Seventy-Five
Dan Maurer – Snow Day
Kathy Clark – After Midnight
A.E. Richards – Blackened Cottage
Bradley Convissar – Blood, Smoke and Ashes
Gerard Gray – Dead Broken
Matthew/Lesa Kinney – Dead but Not for Long
Ryshia Kennie – Fatal Intent
Loucinda McGary – His Reluctant Bodyguard
Aislinn Marshall – The Crossing
Mandy White – The Feeder
Miranda Stork – Vigilante of Shadows
Mikhail Lerma – Z Plan: Blood on the Sand
Short Fiction: Top-5 Finalists
Scream if you Wanna Go Faster by Wade Beauchamp
Grimsley Hollow – Eve of the Beginning by Nicole Storey
Just Looking by Jianna Higgins
The Xmas Christmas Grandma Ran Away From Home by Nancy Warren
Semi-Finalists:
J.S. Dunn – Connery the Great
V.S. Kemanis – Everyone But Us
Mindy Levy – Mindy's Musings
Anna Kashina – Once Upon a Curse
John A.A. Logan – Storm Damage
Jessica Bell – The Book
John Risvold – The Warm Winter Snow
Kathleen Maher – Underground Nest
Non-Fiction: Top-5 Finalists
Lunch With Charlotte by Leon Berger
Run, River Curents by Ginger Marcinkowski
Same, Same by Doug Smith
A Father's Angels by John Waldron
Semi-Finalsts:
Savannah Grace – I Grew My Boobs in China
Deborah French – A Brief Moment in Time
Dina Mauro – A Dose of Tia
Hyacinth Andersen – All or Nun
Tremayne Moore – Deaf Dumb Blind and Stupid Michael Anderson's Fight for Life
Denise Barreto – From Here To There: 5 Steps To Doing Your Life's Work Every Day
Woodrow Landair – Highways and a Hero
Robert Peecher Jackson – Speed: The Hero of El Teneria
Michelle Pugh – Love at First Hike
Taylor Fulks – My Prison Without Bars
Mary Wagner – Running with Stilettos
Kelly Watts – Sailing to Jessica
D.J Kirkby – Special Deliveries
John Hartnett – The Barber's Conundrum and Other Stories: Observations on Life from the Cheap Seats
Heidi Chandler – The Littlest Angel
Eddie Clay III – The Mogadishu Diaries
Christine Lewry – Thin Wire
Faith Colburn – Threshold: A Memoir
Jennifer Hatt – On the Scent of a Mandarin Moon
Romance: Top-5 Finalists
Sierra by Taylor Dean
Scent of Triumph by Jan Moran
Eternally Yours by Gina Ardito
Still Waters by Misha Crews
Semi-Finalists:
K. Larsen – 30 Days
Catherine Kean – A Knight's Persuasion
Margaret Tanner – A Rose in No-Man's Land
Charity Parkerson – A Splash of Hope
Natalie G. Owens – An Eternity of Roses
Lindsay Avalon – Breaking the Nexus
Rachel Hanna – Broken Secrets in Madison Falls
K.H. LeMoyne – Destiny's Mark
Susan Jean Ricci – Dinosaurs & Cherry Stems
Ella Medler – Eternal Island
Gina Ardito – Eternally Yours
Dan Chabot – Godspeed
Jonas Eriksson – Hollywood Ass
Bev Petterson – Horses and Heroin
Dani Collins – Hustled to the Altar
L.L. Kellogg – Hypnotic Seduction
Kerry Reis – Legacy Discovered
Amy Gamet – Meant for Her
L.H. Cosway – Painted Faces
Dana Delamar – Retribution
Heather Cleveland – Right as Rain
Deanna Lynn Sletten – Sara's Promise
Jan Moran – Scent of Triumph
Autumn Jordon – Seized by Darkness
Jen Minkman – Shadow of Time
Taylor Dean – Sierra
Misha Crews – Still Waters
Carol E. Wyer – Surfing in Stillettos
Jen McConnel – The Burning of Isobel Key
Candice Bundy – The Daemon Whisperer
Winslow Eliot – The Happiness Cure
Chrissy Anderson – The Life List
Sandra Edwards – The Marriage Caper
Javier Robayo – The Next Chapter
David Burnett – The Reunion
Kym Grosso – Tristan's Lyceum Wolves
Lizzy Ford – Xander's Chance
Bonnie Latino & Bob Vale – Your Gift To Me
Kris Pearson – Resisting Nick
Mystery/Thriller: Top-5 Finalists
Tin God by Stacy Green 
Camera Obscura by Rosanne Dingli 
Identity Theft by John Abramowitz
A Bullet for Carlos by Giacomo Giammatteo

Semi-Finalists:
D.V. Berkom – Bad Traffick
Vicki Tyley – Bitter Nothings
R.S. Guthrie – Blood Land
Lenore Skomal – Bluff
Anson Scott – Borderland
Toby Neal – Broken Ferns
Maggie Thom – Captured Lies
D.L. Johnstone – Chalk Valley
Ty Hutchinson – Corktown
Kelly Miller – Dead Like Me
S.D. O'Donnell – Deadly Memories
Robert B. Lowe – Divine Fury
Nancy Wood – Due Date
Glenn Trust – Eyes of the Predator
Diane Capri – Fatal Distraction
Aaron Lazar – For Keeps
Jaycee Clark – Hunted
Alexandra Sokoloff – Huntress Moon
Millys Altman – Innocent Strangers
AK Dawson – Into Pieces
Caroline Fardig – It's Just a Little Crush
JoAnn Bassett – Lanai of the Tiger
Paul Levine – Last Chance Lassiter
Jan Hunter – My Two Lives
Joyce T. Strand – Open Meetings
Victor Robert Lee – Performance Anomalies
J. Alexander Greenwood – Pilate's Ghost
Tim Young – Poisoned Soil
Tamara Ward – Private Deception
David Thayer – Red Mountain
Marla Madison – Relative Malice
William Neubauer – Romeo's Tell
Caleb Pirtle III – Secrets of the Dead
Michael Parker – Shadow of the Wolf
Sharon Buchbinder – Some Other Child
Cheryl Bradshaw – Stranger in Town
Cheryl Kaye Tardif – Submerged
Beaird Glover – Syd and Marcy
Stephen Woodfin – The Alzheimers Conspiracy
Warren Friedman – The Chicago Cap Murders
Dana Griffin – The Cover-up
Robin Webster – The Dream Prophecy
Seeley James – The Geneva Decision
A.F.N. Clarke – The Orange Moon Affair
Stephen Boyle – The Puzzle Master
Kristy Tate – The Rhyme's Library
Alex Lukeman – The Tesla Secret
Jake Needham – The Umbrella Man
Diane Owens  Prettyman -Thin Places
John Pearce -Treasure of Saint Lazare
Gabrielle Black -Treating Murder
K.R. Mack -Treehouse
Diana Layne -Trust No One
Alisa Tangredi -Under the Looking Glass
Jonathan Sturak -Vegas Was Her Name
Young Adult: Top-5 Finalists
The Truth About Letting Go by Leigh Talbert Moore
Watch Me Disappear by Diane Vanaskie Mulligan
MORE by T M Franklin
Silver Majesty by Lea Carter
Semi-Finalists:
Ali Bacon – A Kettle of Fish
Kim and Neil McMahon – Adam of Albion
Susan Griscom – Allusive Aftershock
Jesi Lea Ryan – Arcadia's Gift
Katie M. John – Beautiful Freaks
Ife Oshun – Blood to Blood
Elena Dillon – Breathe
Megan Thomason – daynight
Colee Firman – Dissever (Unbinding Fate Book One)
Brenda Pandos – Everlost
Anthea Sharp – Feyland: The Bright Court
A.E. Howard – Flight of Blue
Ripley Patton – Ghost Hand
G.P. Ching – Grounded
Greta Burroughs – House on Bo-Kay Lane
Jeff Gunhus – Jack Templar Monster Hunter
Rich Griffith – Jump/Drive
Jessica Tornese – Linked Through Time
Jeanette Battista – Long Black Veil
Anita Valle – Maelyn
Jade Phillips – MER: The Captain's Secret
Karen Pokraz – Toz Millicent Marie is Not My Name
T.M. Franklin – MORE
Randy Mixter – Morning Star
Sean Hayden – My Soul To Keep
Tim Vicary – Nobody's Slave
Bob Kat – OMG
Steven Tandberg – Origins (The Infusion Series)
Cheryl Rainfield – Parallel Visions
Terri Morgan – Playing the Genetic Lottery
Tony Thorne – MBE Points of View
Lisa Wiedmeier – Promises, A Timeless Series Novel, book two
Katharina Gerlach – Scotland's Guardians
Heather Sutherlin – Seen
Lea Carter – Silver Majesty
Doug Solter – Skid
Michelle Isenhoff – Song of the Mountain
Julie Frayn – Suicide City
Karen Prince – Switch!
Pauline Fisk – Telling the Sea
James Zerndt – The Cloud Seeders
Laxmi Hariharan – The Destiny of Shaitan
Stephanie Keyes – The Fallen Stars
E.L. Adams – The Puppet Spell
Leigh Talbert Moore – The Truth about Letting Go
Diana Kimpton – There Must Be Horses
Christine Fonseca – Transcend
Diane Vanaskie Mulligan – Watch Me Disappear
Jade Kerrion – When the Silence Ends
Shari Brady – Wish I Could Have Said Goodbye
Literary Fiction: Top-5 Finalists
The Wedding Shroud by Elizabeth Storrs
The God Gene by Jaymie Simmon
The Warsaw Conspiracy by James Conroyd Martin
Spirited Away by Maggie Plummer
Semi-Finalists:
Michael Siemsen – A Warm Place to Call Home
Kim Cano – A Widow Redefined
Ann Swann – All for Love
Jess Riley – All the Lonely People
Lissa Brown – Another F-Word
Mark Sassie – Beauty Rising
Ted Oswald – Because We Are
Ben Lokey – Beneath the Butterfly Tree
Elena Aitken – Composing Myself
Ann Warner – Counterpointe
Lauren Clark – Dancing Naked in Dixie
Francis Guenette – Disappearing in Plain Sight
William E. Thomas – It Was Never You
Domino – Letting Go
C.R Everett – Love, Carry My Bags
Lisa Costantino – Maiden's Veil
Adam Carriere – Miles
Renata F. Barcelos – My Sore Hush-a-Bye
Len Francis – Monahan Rattlesnakes, Ghosts, & Murderers
Pam Alster – Robin's Blue
Gaelen Vandenbergh – Running Against Traffic
David de Wolf – Solace of Stone
Addison Towne – Suburban Task Force
Bart Hopkins – Texas Jack
Graham Blackburn – The Castilian Suite
Nancy Klann-Moren – The Clock of Life
Claire Carver-Dias – The Games
Frank Bardessono – The Kindness of Ravens
Sarah Jo Smith – The Other Side of Heartache
Gregory Lamb – The People In Between: A Cyprus Odyssey
J. Jeffrey – The Second Daughter
Maia Sepp – The Sock Wars
Kathleen Jones – The Sun's Companion
Emlyn Chand – Torn Together
P.C. Zick – Trails in the Sand
David Dennis – Why She Left Us
Alison Bailey – XP
Sci-Fi/Fantasy: Top-5 Finalists
The Descendant by Kelley Grealis
Jack James & The Tribe of the Teddy Bear by John Wright
The Trickster's Totem by H.B. Bolton
PSIONIC Book 1: Wild-born by Adrian Howell
Semi-Finalists:
S.L. Jesberger – Aislin of Arianrhod
Matthew Mather – Atopia Chronicles
JK Accinni – Baby Species Intervention #6609 Book One
Doug Lawson – Beasts of the Walking City
Brian Braden – Black Sea Gods
Mark Tullius – Brightside
Jen Wylie – Broken Aro
Kelly Lynne – Celestina Silvenfare
J.L. Doty – Child of the Sword Book 1
Simon Denman – Connected
Tammy Salyer – Contract of Betrayal
Connie Suttle – Demon Lost
Robert Brumm – Desolate: Complete Trilogy
L. Blankenship – Disciple Part I
Robbi Bryant – Dream
Angela Wallace – Earthtones
Sara Burr – Enigma Black
Laurie Lyons – Feather
J.S. Morin – Firehurler
Julia Crane – Freak of Nature
Donna Cook – Gift of the Phoenix
J. Naomi Ay – Golden's Quest – The Two Moons of Rehnor, Book 6
Nan Becklean – H.E.A.V.E.N.
Julia Dvorin – Ice Will Reveal
Mary Buckham – Invisible Magic
Pippa Jay – Keir
Alan Tucker – Knot in Time
Bill Hiatt – Living with your Past Selves
Thomas Christopher – Never Too Far
Adrian Howell – PSIONIC
Michael Reeves-McMillan  –  Realmgolds
Amy Joy Lutchen – Renhala
Marie Harbon – Seven Point Eight
Scott Rhine – Sirius Academy
A.L. Brooks – Strangeworld
Jo Michaels – The Bird
Mary Holland – The Bone Road
Kelley Grealis – The Descendant
David VanDyke – The Eden Plague
Jack D. Albrecht, Jr. – The High Wizard's Hunt
Jeremy Shory – The Orion Chronicles
Dan O'Brien – The Path of the Fallen
Oman Hart – The Purelights of Ohm Totem
M.M. Brownlow – The Pursuit of Power
H.B. Bolton – The Trickster's Totem
David Litwack – There Comes a Prophet
J. Joseph Wright – Tribe of the Teddy Bear
Andy Gavin – Untimed
Adriana Ryan – World of Shell and Bone
Sherrie Cronin – y1