Back to School Kindle Fire Giveaway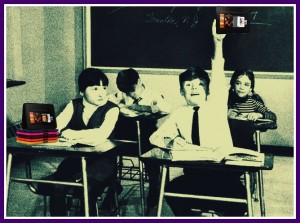 School's in session and so is our Back to School Kindle Fire Giveaway! Dreaming of a new Kindle? Would you like a $50 Amazon gift card? With the help of some amazing authors and our partner, Digital Book Today, you have a great chance at winning our Back to School Kindle Fire Giveaway. We're giving away a Kindle Fire 7″ HD and four (1+1+1+1=4) $50 Amazon gift cards. That's $400 in prizes! We're not just a book review site. We make reading fun by offering incredible book deals, daily freebies, and generous giveaways. So enter our Rafflecopter giveaway below, share the giveaway with your online peeps, and get some great book deals!
Share our Back to School Kindle Fire Giveaway  every day now through Sept. 7th, or buy one of  the Amazing books below and increase your chance of winning a Kindle Fire!
WHEN: Aug. 27- Sept. 7.
GRAND PRIZE:   1 –  Kindle Fire 7″ HD
OTHER PRIZES:  4 – $50 Amazon Gift Cards
HOW: 1.) Enter the Rafflecopter giveaway below. 2.) "LIKE" and "Follow" the sponsoring authors that write the kind of books you love to read. 3.) Scroll through the book covers below to find your NEW favorite authors.
BONUS PRIZE: Comment below, tell us what book you bought (including author), or post a link where you shared the giveaway and WIN a 3-book package of supernatural thrillers.
•••HINT••• Buy Our Sponsors' Kindle Books for an EXTRA 10 Entry Points Every Day.