Intriguing Contemporary Romance and Entertaining Romantic Suspense
Pick Up Today's Intriguing Contemporary Romance and Entertaining Romantic Suspense. Also, Enter to Win 3 Amazon Giveaways!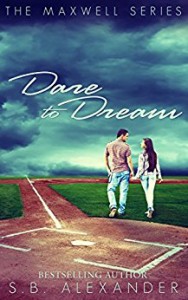 Start your week with today's intriguing contemporary romance, Dare to Dream by bestselling author, S.B. Alexander.

Bad boy Kade Maxwell knows the pain of loss. His sister's death tore his family apart. His life seemed destined down a nightmarish path until he met Lacey Robinson, a light that cuts though his darkness. Despite her own tragedy, her beauty, determination, and dedication makes him believe he can dream again.
"Lots of intrigue, heart, fantastic character development, and action. This isn't your typical teen love story or typical mob-related tale." -Jaymy M.
"I cannot gush enough about how much I love each of these characters. The story line EXPLODED after Dare to Kiss and it was fast paced and heart wrenching all the way through." B.A.B.s Book Club
"IT IS A ROLLER COASTER OF EMOTIONS. So hold on tight! My mind was completely blown by this book. Alexander has outdone herself with Dare to Dream." Smut Fanatics Blog.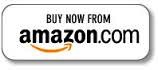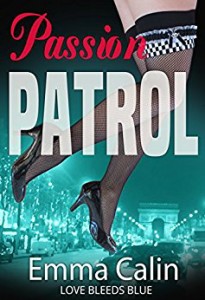 Hot Crime. Hot Romance. Today's HOT NEW Release is the entertaining romantic suspense, Love Bleeds Blue: Passion Patrol by Emma Calin.

When Sergeant Sophia Castellana stumbles into a terrorist kidnap, things are not as they seem. The boy band star she rescues now wants her as his bodyguard…and more! Power and celebrity beckon, betrayal and violence threaten every move as world-changing events unfold in the city of Paris.
"An exhilarating romance within a thrilling political mystery."-READER
"Wonderfully descriptive with an outstanding storyline. The underlying satire provides humor through out the book."-Amazon Reader
"It's been years since I visited London and Paris but her descriptions brought back memories. Well worth a read."-READER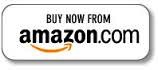 Bonus Books: