Home
»
Uncategorized
» FREE Scottish Vampire Romance and Sassy Psychological Thriller
FREE Scottish Vampire Romance and Sassy Psychological Thriller
Download Today's FREE Scottish Vampire Romance and Sassy Psychological Thriller. Also, Enter to Win 3 Amazon Giveaways!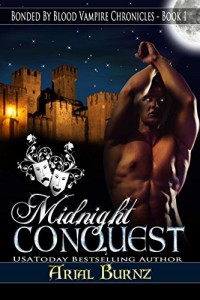 Read today's FREE Hot Scottish Vampire Romance, Midnight Conquest by bestselling author, Arial Burnz.

Masked in a Gypsy guise, BRODERICK MAC DOUGAL hides his vampiric identity while seeking to destroy the man who slaughtered his family. When an old Clan rival ensnares Broderick in a trap using an enticing widow, he is compelled to discover if she is bait or an accomplice, and the cinnamon-haired beauty is his next conquest.
"I went looking for free vampire romance books and stumble upon MIDNIGHT CONQUEST…and I'm so glad I did. I LOVED this new twist on vampire romance! I can't wait to read book 2!" –Stephanie R., New York, NY
"Always out prowling for new free paranormal romance novels, I picked up MIDNIGHT CONQUEST by Arial Burnz and fell in LOVE with Broderick MacDougal. }}. You won't be disappointed! He's the best book boyfriend EVER!" Jenny B., Orlando, FL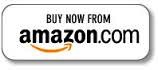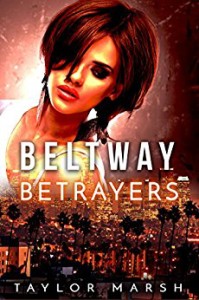 Today's HOT NEW Release is the sassy Psychological Thriller, Beltway Betrayers by Taylor Marsh. ONLY $.99 Right Now!

A Heart-Thumping Modern Romance, A Powerfully Inventive & Sassy Novel A Genuine Action Adventure Thriller That Will Get You Hooked! Beltway Betrayers is a gateway to a universe where vengeance, kidnapping, merciless chase and intense passion create a story that will to leave you speechless.
"'Beltway Betrayers' is a grand slam of a book." -Amazon Reviewer
"It's a roller coaster of suspense and intrigue." -Reviewer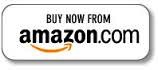 Bonus Books: