Category:
Romance
Don't Miss Today's Historical Western Romance and Hilarious Romantic Comedy. Also, Enter to Win our Weekly Giveaway, a Kindle Fire!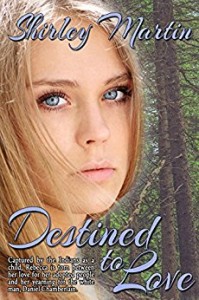 They were lovers from two different worlds, brought together by war, separated by a way of life. Today's feature is the historical western romance, Destined to Love by Shirley Martin.

Captured by the Indians as a child, Rebecca has learned to adjust to the Indian way of life. But when the white fur trader rides into her village, he turns her world upside down. She is torn between her affection for the Indians and her love for Daniel.
"This is a tale reminiscent of "The Last of the Mohicans." Romantic Times
"…deeply satisfying…" Escape to Romance
"A true romantic will love reading about Daniel and Rebecca's long and sometimes tortuous journey to happiness." –READER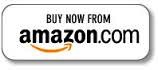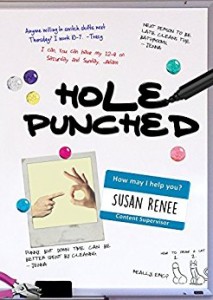 Today's HOT NEW Release is the hilarious romantic comedy, Hole Punched by Susan Renee.

She works at The Hole Punch, an office supply retail store – not an establishment for sex toys. By night, she fulfills a secret passion, but it doesn't stay secret forever when she falls for the regular who keeps coming into her store.
"This book literally had me laughing within the first few pages!! I seriously laughed out loud reading this book. This was one of the best Rom/Com's I've ever read! It was freaking hilarious! The perfect mix of romance and comedy." –READER
"Hole-punched is a funny, heart -warming, feel good romance that is well written and character driven." -Amazon Reader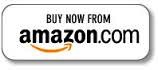 Must-READ Bonus Books:
Happy Valentine's Day! Grab Today's Sexy Romance and Coming-Of-Age Women's Fiction. Also, Enter to Win our Weekly Giveaway and Last Chance at our $600 Valentine's Day Giveaway.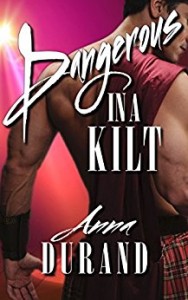 Spend this Valentine's Day with a Hot Scot. Pick up your copy of the sexy Romance, Dangerous in a Kilt by Anna Durand.

Good-girl Erica Teague is out on bail, charged with a crime her ex-lover committed. Her desperate bid to experience one wild night of sizzling sex, before her trial and certain conviction, lands her in the arms of Lachlan MacTaggart, a hot Scot with a secret past. She can't resist his offer to enjoy one month of sex and companionship with no strings. But when their hot fling gets personal, can their passion free their imprisoned hearts?
"There's a huge hero's & heroine's journey here, that I quite enjoyed, not to mention the hot sex, & again, not to mention the sweet seduction of the Scotsman who pulls out all the stops to get Erica to love him, while he fights off the ex. I think you'll like this one." –Manic Readers
"This book was such a fun and dramatic read! The fun was in all of the witty banter and super sultry scenes. I loved all the Scottish words Lachlan mixed into his sentences and could imagine his sexy accent in my mind. I didn't blame Erica for lusting after his hot body and smooth words. He was almost too hot to handle! […] The way they navigated around their secrets was so much fun to read." –Deanna Hite, A Novel Glimpse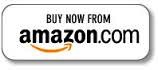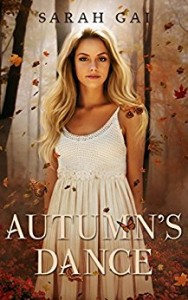 Don't miss today's powerful coming-of-age women's fiction. Today's HOT NEW Release is, Autumn's Dance by Sarah Gai.

Autumn Nash lives a nomadic existence with her harvest-travelling father, except every summer when they return to one place like clockwork…Ligonier, PA. But this season, Autumn meets a young man who changes her world and makes her long for more.
"A story that captures your heart and continues you thinking about it long after you fall asleep."
Discover a love that takes you back to what it's all about—the confusing, yet simplistic, beginnings of falling in love and watch it evolve into something that takes your breath away.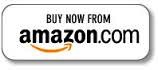 Must-READ Bonus Book:
Grab Today's Absorbing Fantasy Romance and Dark Urban Fantasy. Also, Enter to Win our New $600 Valentine's Day Giveaway.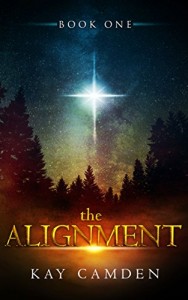 Fall in love with today's absorbing fantasy romance, The Alignment by Kay Camden.

Liv's cross-country move lands her in the path of Trey, a mountain recluse with more enemies than she can count. He's heading out for revenge against the family who wronged him, and he needs her help. Her answer would be a definite no if she hadn't fallen in love with him.
"A wonderfully different fantasy romance… Larger than life characters and a complex unusual storyline will have me hanging until the next part of this series is released." – Goodreads Reviewer
"The Alignment is a rich story with interesting, well-developed characters set in a twisty plot that will keep you reading." –READER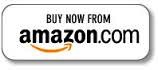 Don't miss today's powerful new Dark Urban Fantasy. Today's HOT NEW Release is, Keystone: A Crossbreed Novel by USA Today bestselling author, Danika Dark.

Raven Black is a crossbreed who hunts evildoers for fun. Her will is tested after her new boss teams her up with a smug, handsome Vampire she considers an enemy. Will she find the courage to overcome her demons, or will she give in to her dark nature and go rogue?
"This book is full of life and death moments and plenty of action. The pacing was pretty perfect and the writing outstanding. Highly recommended to adult urban fantasy, and paranormal romance readers may enjoy this as well." – Rabid Reads
"The combination of a story penned by Dark & narrated by Poole is a win-win in my book!" – The Oracle Reviews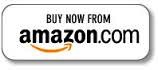 Must-READ Bonus Book:
Next Page »