Charming Holiday Box Set and Superhero Fantasy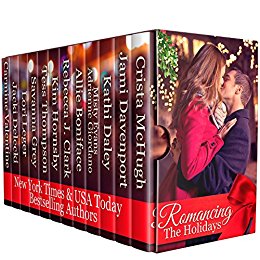 Today's Feature is the Charming Holiday Box Set, Romancing the Holidays: Twelve Christmas Romances by NYT and USA Today Bestselling Authors. ONLY $.99 Right Now!

12 Christmas Romances for only 99 cents. A Portion of Proceeds goes to Breast Cancer Awareness Fund. 
"This was a sweet, short story about second chances in love, and Christmas miracles." – Dana M. (Let Your Heart be Light)
"Loved going to Maui for Christmas and falling in love with a hunky coffee farmer!" – Bookclub Betty (Maui Kalikimaka)
"It made me laugh out loud, maybe not wise to read it in a public place like I was, it made me sigh, and completely swoon at the end." – Books and Spoons (Holiday Justice)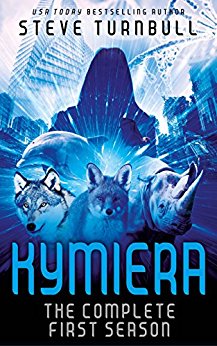 Today's HOT NEW Release is the Superhero Fantasy, Kymiera: The First Complete Season by USA Today Bestselling Author, Steve Turnbull.

In a broken future of genetic corruption, CHLOE DARK'S closest friend vanishes, when no one can help she vows to save her friend on her own. But soon Chloe becomes a target and, tested to breaking point, she finds the courage to ask WHO ARE THE REAL MONSTERS?
"Kymiera, a coming of age tale in a dark corrupt, crumbling world, offers much more than an idealistic, determine young heroine, but an array of extremely complex and well developed characters." -Reviewer
"Starting from the dedication to Joss Whedon, my expectations were high, and fulfilled." – Reviewer
Bonus Books: