Music Trivia Book and Fascinating Legal Thriller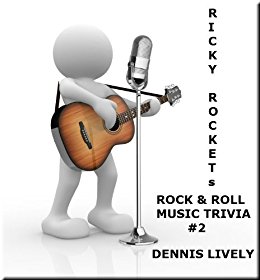 Have some fun with today's feature, the music trivia book, Ricky Rockets Rock & Roll Music Trivia #2 by Dennis Lively.

Here's Ricky again with a brand new interactive rock and roll music trivia quiz for you!  Some pretty tough ones here, so be careful!  For choices for each question…all of them COULD be the right one. Can YOU pick it??
Fun for the whole family, don't miss today's interactive music trivia book. The perfect addition to any family gathering.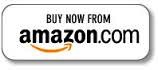 A mother's custody battle can be murder.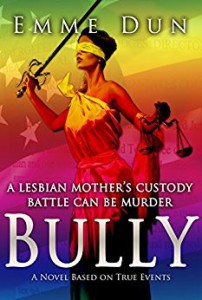 Today's HOT NEW Release is the fascinating legal thriller, BULLY by Emme Dun.

Bully begins in the 1980s when courts routinely stripped LGBT parents of their parental rights solely because they were gay. Then, it shifts to the 2000s to explore a typical lesbian relationship. Lisa meets Windy, they quickly fall for each other and then, Lisa has a baby. Although they never marry, when Lisa breaks it off because Windy reveals herself to be a deadbeat, Windy seeks revenge by filing for custody of Lisa's daughter. To make things even more interesting, Windy falls for the enchanting Ruby Mae Baker and, while at her lowest point, Lisa becomes acquainted with the sexy, intrepid reporter Jenna Richards. As the custody battle heats up, the burning question becomes: how far will Lisa go to protect her child?
"First time author, Emme Dun, has penned an important and fascinating legal thriller that will captivate readers.  This is the type of story where the reader really cheers for the good guys to win. And the desire to see the bad guys get their comeuppance propels readers to stick with an emotionally charged and upsetting scenario. This story will stick with many readers long after finishing and it will open many eyes." Self-Publishing Review, 4 Stars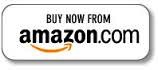 Bonus Books: