Category:
Legal Thriller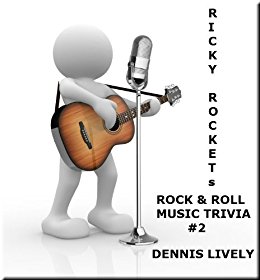 Have some fun with today's feature, the music trivia book, Ricky Rockets Rock & Roll Music Trivia #2 by Dennis Lively.

Here's Ricky again with a brand new interactive rock and roll music trivia quiz for you!  Some pretty tough ones here, so be careful!  For choices for each question…all of them COULD be the right one. Can YOU pick it??
Fun for the whole family, don't miss today's interactive music trivia book. The perfect addition to any family gathering.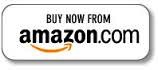 A mother's custody battle can be murder.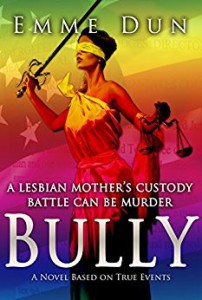 Today's HOT NEW Release is the fascinating legal thriller, BULLY by Emme Dun.

Bully begins in the 1980s when courts routinely stripped LGBT parents of their parental rights solely because they were gay. Then, it shifts to the 2000s to explore a typical lesbian relationship. Lisa meets Windy, they quickly fall for each other and then, Lisa has a baby. Although they never marry, when Lisa breaks it off because Windy reveals herself to be a deadbeat, Windy seeks revenge by filing for custody of Lisa's daughter. To make things even more interesting, Windy falls for the enchanting Ruby Mae Baker and, while at her lowest point, Lisa becomes acquainted with the sexy, intrepid reporter Jenna Richards. As the custody battle heats up, the burning question becomes: how far will Lisa go to protect her child?
"First time author, Emme Dun, has penned an important and fascinating legal thriller that will captivate readers.  This is the type of story where the reader really cheers for the good guys to win. And the desire to see the bad guys get their comeuppance propels readers to stick with an emotionally charged and upsetting scenario. This story will stick with many readers long after finishing and it will open many eyes." Self-Publishing Review, 4 Stars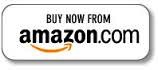 Bonus Books: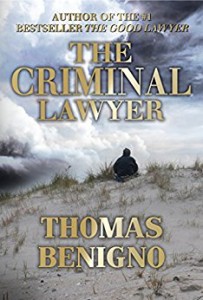 Today's feature is the nail-biting legal thriller, The Criminal Lawyer by Bestselling Author, Thomas Benigno.

His family in danger, a criminal lawyer goes on a terrifying quest to catch the Long Island Serial Killer!
"In the end (we) eventually confront the killer in a scene that's relentless in its ferocity…Wisely, Benigno doesn't save every twist until the end; indeed, one or two happen early on, and even when the case seems all but resolved, there are still a couple of doozies to come…in this surprising thriller." -Kirkus Reviews

"With each of his books, once you pick it up it is hard to put down. So keep them coming Benigno, your fans will be waiting." -Reader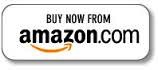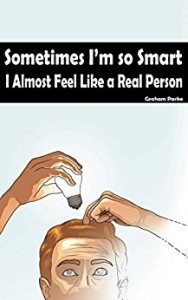 Don't Miss today's HOT NEW Release, the witty satire,
Sometimes I'm so Smart I Almost Feel Like a Real Person
by award-winning author Graham Parke.
Severe introvert by day, misguided dating guru by night, Harold starts a Youtube channel to workshop his elaborate strategies for seducing Emma. But when he finally works up the courage to ask her out, he discovers he's only using him for her own dating blog.
Praise for Graham Parke's novels:
"Extremely witty and clever writing that contains keen insights into human nature." –California Chronicle
"Challenges the way we think about, and interact with, the world around us." –Kirkus Discoveries
"The antics in his books will leave the reader laughing. Graham Parke is a genius." –Readers Favorite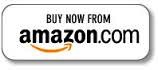 Bonus Books:
Don't Miss Today's Fast-Paced Legal Thriller and Western Romance. Also, Enter to Win our Brand New Weekly Giveaways.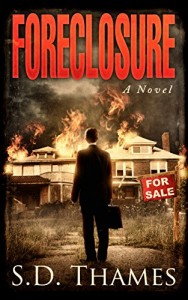 Hang on tight, today's feature is the fast-paced legal thriller, FORECLOSURE by S.D. Thames.

What happens when the housing business turns deadly? A lawyer struggling to make partner during Florida's housing crash is about to find out.
"Attorney S.D. Thames attempts a Herculean task: make real estate . . . actually interesting. Amazingly, Thames succeeds." -Above the Law
"The story really hooks you – I literally read the book from start to finish in one day."-Amazon reviewer B.D. Wesley
"Few can match Thames' authority and veracity of presenting his story with the manner of pungency evident on nearly every page of the book. Watch this author rise."-Amazon Top 100 and Hall of Fame reviewer Grady Harp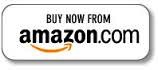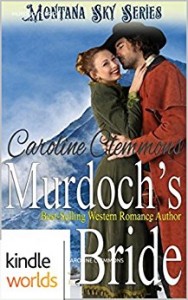 Fall in love with today's Western Romance. Today's HOT NEW release is, Murdoch's Bride by Caroline Clemmons.

Charity Kelso is accompanying her fussy Aunt Edwina from New York to Oregon when their train is wrecked and the passenger cars burn. Sweetwater Springs doesn't have a hotel, so passengers are parceled out to townsfolk's homes. Against Logan's better judgment, the sheriff convinces him to take three…
"This was an excellent read. Caroline has done it again." -Reviewer
"I was so excited to see that Caroline Clemmons had a book in the new Montana Sky Kindle books. She never fails to entertain in her novels or novellas." –Amazon Reviewer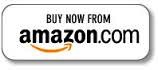 Must-READ Bonus Book:
Next Page »