FREE Romance Set and Sexy Page-Turner
September 16, 2017

Filled under

Romance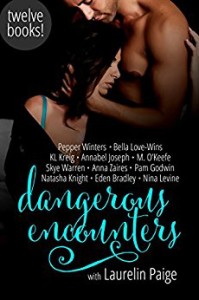 Desire. Betrayal. And breathtaking romance all FREE! Readers are raving!! Today's feature is the Twelve Book Romance Set, Dangerous Encounters by several incredible authors.

What happens when love and secrets collide? TWELVE steamy books from bestselling authors! If you love alpha heroes and strong heroines, you'll love this FREE boxed set!
"Brilliant. Seductive. Emotional. Suspenseful. Laurelin Paige has done it again with her sexy, protective, alpha males." – Shayna Renee's Spicy Reads
"Absolutely beautiful… I'm stunned. The King was everything I wanted and more. Both damaged and broken Penny and Damon will steal your heart." – A Naughty Book Fling
"CAPTURE ME is a spellbinding tale of treachery, revenge, lust and international intrigue that pits a Ukrainian spy against a dangerous man of mystery who is employed by a world renowned arms dealer!" – Epic Romance Reviews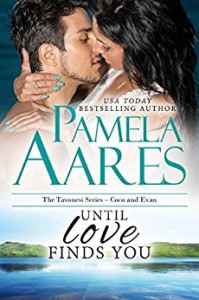 Today's HOT NEW Release is the sexy page-turner, Until Love Finds You by USA Today Bestselling Author, Pamela Aares.

When reclusive tech billionaire Evan Forbes meets the vivacious heiress Coco Tavonesi on a garden tour, she fires a spark of desire he can't resist. But when danger threatens them Coco's secrets could endanger not only the love budding between them but their very lives.
 "A sexy and spirited love story I couldn't put down! The hero Evan Forbes stole my heart!" ~ Amazon reviewer  
"Fantastic! I stayed up all night reading it…didn't want to put it down. Definitely kept me guessing although I love Pamela's happy endings, always!!" ~ Sharon Bray

Bonus Book: