Posts Tagged by
Scary Books
Chilling Novels Just in Time for Halloween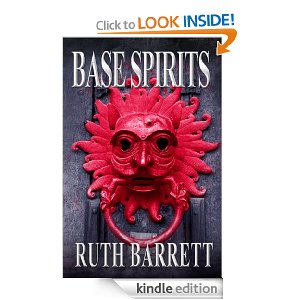 In 1605, Sir Walter Calverley's murderous rampage leaves a family shattered. The killer suffers a torturous execution… but is it truly the end? A noble Yorkshire house stands forever tarnished by blood and possessed by anguished spirits. Some crimes are so horrific, they reverberate through the centuries. As an unhappy modern couple vacation in the guesthouse at Calverley Old Hall, playwright Clara, and her scholar husband, Scott, unwittingly awaken a dark history. Clara is trapped and forced back in time to bear witness to a family's bloody saga. Overtaken by the malevolent echoes, Scott is pushed over the edge from possessive husband to wholly possessed…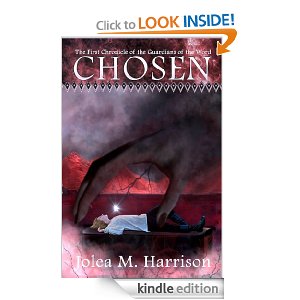 Hell is everything it's cracked up to be.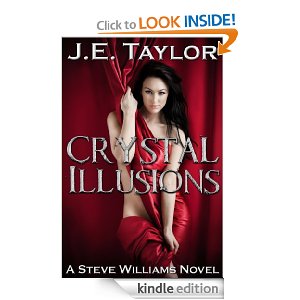 Assistant D.A. Carolyn Hastings has an uncanny knack for putting away criminals. With one of the best prosecution records in recent history, her future as Manhattan's next District Attorney looks certain. But her sixth sense for winning cases threatens to work against her when she starts seeing a string of murders through the eyes of the killer.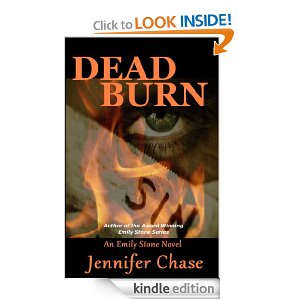 Terrified California residents face the shocking dilemma of yet another serial killer roaming freely in their neighborhoods.  However, this time it is an evolving serial killer anomaly that relentlessly searches for, hunts down, and ingeniously traps his victims before unleashing his fiery rage. Everything teeters on the edge of reality, as Emily Stone must battle for her life between a hired assassin and an arson serial killer.  Lines are drawn on both sides of the law.  Friendships and lovers are tested.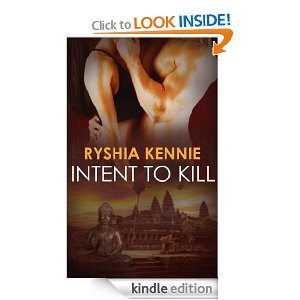 In the shadows of Angkor Wat, evil lurks. Innocent women have already died and journalist Claire Linton is quietly targeted in a plot for revenge that reaches back into the heart of evil . Unaware that the story of her career is about to turn deadly, Claire hopes for answers when she meets Interpol agent, Simon Trent. Instead he's frustrating and secretive and turns up so often, it's clear he's following her. And as kisses ignite beneath the golden streaks of a Cambodian sunset and passion begins to ramp up, a decades old plot for revenge unfolds. But with trust at a premium and lives at stake – has love been outplayed?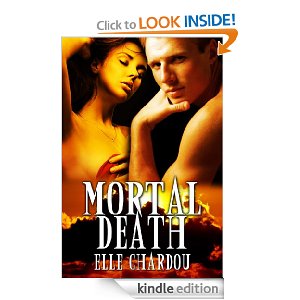 Manon has always walked between two worlds. By rights, she shouldn't exist – daughter of a witch and an ancient vampire, she is neither fully human nor truly immortal. Mikkel is as cold as he is handsome. Blond-haired and blue-eyed, Mikkel is a vampire who can enthrall almost any female. Manon cannot fight her attraction to Mikkel. He excites her, frightens her, making her doubt everything, even herself. Does he want her for herself, or just for her unique blood? Can a vampire like Mikkel ever truly love?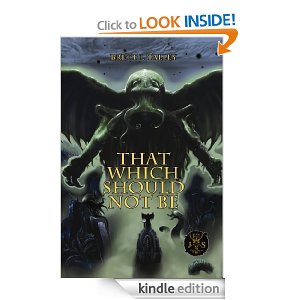 "Four and a half suspenseful, frightening tales in one. Talley is wonderful at crafting suspense, and each sub-story pays homage to a high theme of occult horror. Plenty of suspense and chills to satisfy occult-horror fans." –Kirkus Reviews "Recently Lovecraftian authors have been sending me their books to review. Some are good, some are….not. But the recently published That Which Should Not Be, by Brett J. Talley, is great. In fact, it's one of the best Lovecraftian novels I have ever read, and I don't say that lightly." –Mike Davis, Lovecraft eZine.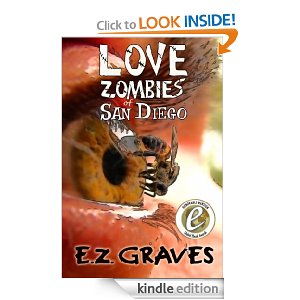 "When a mysterious zombie virus threatens the world, it's up to teenage "love zombies" to stop it…Musgrave supplies enough jugular-ripping, entrails-feasting carnage to satisfy any fan of the genre…Yet there's also leavening humor, as well as unexpectedly resonant, emotional moments: When Josh drives a car and feels the steering wheel "smooth in my hands," he says, "You don't know what it means for us undead to be able to do something so human. I felt like I was one step closer, as Pinocchio would say, to being a real boy." (T)he love zombies' satisfying triumph reaches icky levels of bloodletting that fans of the genre will appreciate. A vampire sequel looms on the horizon. Overstuffed—just how some fans like it."–Kirkus Reviews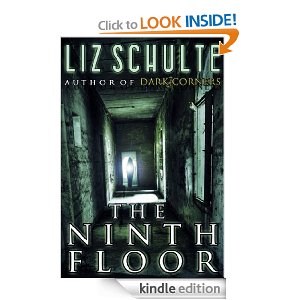 The ninth floor of St. Michael's Hospital was shut off to the public, staff, and administrators in 1984. The doors were welded and chained shut, the stop was removed from the elevators, and the no one talked about what happened there—ever. Ryan Sterling knew her life was going to change forever the day she found out her aunt needed a transplant, and she agreed to return to a home she never wanted to see again. Spending the vast majority of her time in St. Michael's hospital, she soon notices peculiarities: her aunt's roommate rants about evil, the nurses whisper about hauntings, and no one will tell her why the ninth floor is locked. Ryan thinks all the rumors are ridiculous until two nurses die right after she speaks with them about the floor in question. Noises and disembodied voices begin to haunt her night and day. Strange presents appear on her doorstep with notes that makes her blood run cold. Someone or something is watching Ryan, and she is certain whatever is behind the locked doors of the ninth floor is the key to her and her aunt's survival. Ryan never wanted to go home again, now she may never leave.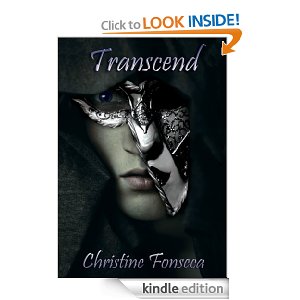 All seventeen-year-old composer Ien Montgomery desires is an escape from his family's rigid expectations for his life; someone to inspire his music. When he meets a beautiful violin-prodigy, Kiera McDougal, his life music takes on new life. With her, he imagines a future outside of his parents' control. That is, until a horrible accident tears them apart. Sent to die in a sanatorium, Ien's obsession for Kiera grows unbearable. Tortured by thoughts he can't escape and the truth of his monstrous disfigurement, he flees, desperate to exact revenge on the people that ruined his life – his parents. But, vengeance is empty. Betrayed by those closest to him, Ien discovers that the price for his happiness may be his sanity. Set amidst the landscape of New York's Gilded Age, and inspired by Phantom of the Opera, TRANSCEND exposes the fine line between love and madness.
 BEWARE – Keep the lights on for the following books!!

How about a little terror with your Trick or Treating? We've collected some freakishly frightening reads for you. Do serial killers make your skin crawl? Does a touch of the paranormal get your heart pounding? Whatever your choice for self-spooking, we have the book for you. So sit back, put on your snuggie, and settle-in for some delicious scares.

 Devil's Hand by M.E. Patterson

The lone survivor of a tragic airplane crash, Trent Hawkins inherited a supernatural lucky streak that made him famous, and hated, in the poker circles of the City of Sin. So the powers-that-be kicked his ass out. Five years later, Trent and his wife return to Vegas, only to find themselves facing a demonic serial kidnapper and unimaginable terror.

**4.6 STARS / 62 Reviews

Decorated Denver Detective Bobby Macaulay has faced down a truckload of tragedy over recent years. Then he becomes the lead detective investigating the Sloan's Lake murders. The method of killing in this double-homicide is so heinous it leads Macaulay and his partner down an ever-darkening path–one that must be traversed if they are to discover the evil forces behind the slaughter.

**4.6 STARS / 61 Reviews

Emily searches for an abducted nine-year-old girl taken by ruthless and enterprising slave brokers. Following the clues from California to the garden island of Kauai, she begins to piece together the evidence and ventures deep into the jungle. It doesn't take long before Emily is thrown into the middle of murder, mayhem, and conspiracy.

**4.5 STARS / 34 Reviews

Gerard: Le Garçon Vampire by GM Frazier

At the age of ten, Gerard de Vigors died in the fall of 1855 at "Ransom," his family's plantation just south of New Orleans. One-hundred and fifty years later, Jack Trask, facing a death sentence from cancer, is lured by the sales pitch of an online "vampire hunter" and has spent a small fortune traveling around the world in search of the one being he feels can save him. Now, Jack comes face to face with the creature he has been seeking for nearly a year. And it's not what he was expecting.

**5 STARS / 3 Reviews

Pilate's Ghost by J. Alexander Greenwood

When a shadowy enemy rises from the dead, and the heavy hand of a guilty past weighs on his marriage, John Pilate must master his own fear and marshal his resources to defend his family and his life. Soon he discovers he isn't the only one fighting a desperate battle, and that not all ghosts from his past are hostile… Book 3 of the acclaimed John Pilate Mysteries.

**New Release

Ghost Leopard by Lars Guignard

A mysterious Ghost Leopard that comes to life once every 100 years…. An immortal villain waits in the shadows… Can two American kids loose in India stop the world from ending with a little help from an Indian mystic, a flying carpet and a talking elephant?

**4.5 STARS / 16 Reviews

They call us Thought Thieves, but it's not like we have a choice. All the sick twisted things rolling around in people's heads, we can't help but hear. That's why they rounded us up, stuck us in this little town. It's to make you feel safe. But they can't keep us here forever. It's Day 100 and it's all gonna end. One way or another, I'm getting out of Brightside.

**4.6 STARS / 17 Reviews

Fit to Kill by Donnie Ray Whetstone

How do you stop a personal trainer, who fantasizes about killing his clients, then carries out his gruesome desire on someone else? Making matters worse, how do you stop desires for your own trainer, jeopardizing your marriage, more troubling, do you want to? That's what Detective Tara Tanner must solve in this crime thriller.

**4 STARS / 6 Reviews

OMAR: A Novel by Craig O. Thompson

In 1995, CIA/FBI jointly discover plans to recover a trove of priceless treasure from deep below the North Atlantic Ice Barrier, aboard RMS Titanic. Ultra-zealous terrorist divers compete against others, and set off a complex web of international intrigue and suspense. Grand Prize Winner – Thriller Category: 2012 KBR Best Indie Book: Intn'l Benjamin Franklin Awards™ Silver Award

**4.4 STARS / 21 Reviews

Prepare to lose sleep as you journey through this award-winning horror/thriller with an ending you won't see coming! A supernatural curse torments a group of people unaware of their hidden connections. Winner of a 2012 Indie Reader Discovery Award – Winner of a 2012 National Indie Excellence Book Award

**4.5 STARS / 110 Reviews

"A gripping and relentless novel about desperate people in a desperate world…The impeccable prose of Mary Maddox makes it impossible to turn away from Rad, the brutal serial killer whose insatiable hunger threatens anyone who crosses his path, and Lu, the young teenage girl who is not what she appears to be… This dark, but beautifully rendered novel is one you do not want to miss." Roxane Gay, author of Ayiti

**4.5 STARS / 30 Reviews

The Beckoning by Christopher Savio 

Snarky fifteen-year-old Marissa arrives at Briar Creek, a remote Virginia plantation house, lonely and unhappy. Immediately upon arrival, she learns that her parents have come under the power of the demon that has dwelled there for over a century. Teenage girls don't fall in love with ghosts, discover their magical powers, and save their families from demons-or do they?

**4 STARS / 4 Reviews

Tale of the Taconic Mountains by Mike Romeling

Everyone had an agenda, and was it really only coincidence that they all came together in the same village nestled in the ancient Taconic Mountains? Completely involved with their own pursuits, the visitors were unaware of older agendas within the dying town. And the result was always tempered by this truth: sometimes, deep in the heart of the New England mountains, something is going on, something at once lighter than air and darker than starless night.

**4.2 STARS / 5 Reviews

The Beautiful Evil by Robbi Bryant

Hailed by critics as "genius and unique," The Beautiful Evil is a haunting, psychological thriller loosely based on the myth of Pandora's box. An emotionally bereft woman purchases an antique Greek vase, which, upon opening, releases creatures that change her life in ways she could have never imagined. The Beautiful Evil won best genre fiction in the Bay Area Independent Publishers Association, and was a finalist in the Kindle Book Review, Best Indie Books.

**4 STARS / 53 Reviews

The Man of my Dreams by Gladys Quintal

Ever since the death of her parents at the age of 17, Cassie has been dreaming about a dark-haired man. He always comes to her in times of trouble to comfort her and help her through the toughest of days. But now after the devastating break up with her boyfriend, Cassie struggles with separating reality from her dreams.

**4.2 STARS / 36 Reviews

Zero Balance by Ashley Fontainne

Nine months ago, Audra Tanner exposed the hidden secrets locked away at the prestigious accounting firm of Winscott & Associates. No one escaped her wrath. Audra thought she had ended the evil lurking within and that her revenge would set her free. Unfortunately, evil never dies, it only assumes a new form. Soon everyone at the firm will discover that no one is safe when you are dealing with a psychopath that has zero balance.

**4.5 STARS / 36 Reviews