🎉 Halloween Party
 🎉 Happy Halloween Party, Readers!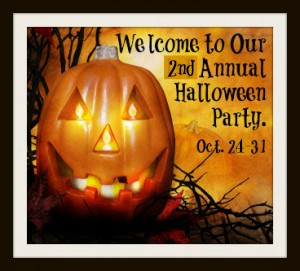 There's a season for everything, including reading scary stories, watching horror films, and a good old fashioned Scare Fest! So we've created this event to highlight books you might read under the light of a full moon and organized them by categories, making them easy to find. It's the season for creepy tales told 'round the campfire and ghost stories, so have a little fun and enter our Halloween Party below. Choose from Horror, Paranormal, Zombies, Vampires, and other genres that'll make want to keep the lights on.
HOW: To enter the Halloween Party, simply click on the genre covers below and search the books in your preferred genre (Ex: Vampires, Horror, Paranormal, etc). When you've found the book(s) that appeal to you, grab it fast, because many are ON SALE for a limited time.  Then Enter the Rafflecopter form on the genre page of your choice for a chance at winning a $25 Amazon gift card.  All purchases benefit Pencils of Promise via the AmazonSmile™ program. 
WHEN: October 24-31, 2016  TODAY IS THE LAST DAY TO ENTER!!