⭐ Memorial Day Giveaway
⭐ Memorial Day Giveaway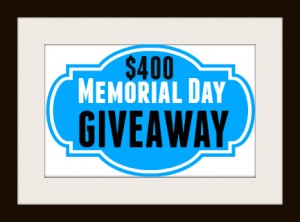 It's time to remember, and celebrate with our $400 Memorial Day Giveaway. From May 15 through the 29th we will present bestselling and award winning books, many on sale for $2.99 or less, and offer our subscribers and fans $400 reader rewards. The Memorial Day Giveaway expires at 5:00 pm EST on May 29th. Two (2) lucky winners will celebrate winning a 8″ Kindle Fire HD ($100 value each) and four (4) additional winners will walk away with a $50 Amazon gift card each.  That's $400 in prizes. Six Winners. And one awesome reader giveaway!  No other book site makes reader giveaways that much fun, and that's why we're the #1 site for reader giveaways.
When: May 15 – 29    Prizes: Two (2) 8″ Kindle Fire HD tablets ($100 value each), and four (4)$50 Amazon gift cards. [6 winners total]
How: Simply scroll through the book covers in the genres that you love best, and find the books that look interesting to you. Then, enter our Rafflecopter form below, subscribe, and follow the authors who write the kind of books you enjoy. There is no purchases necessary to enter or win, but supporting our authors and buying their books is the only way these giveaways are made possible. 
HINT: Supporting our authors will add 5 entry points each day.