Spring Break Giveaway
Spring Break Giveaway
The sun is shinning and the beach is hot, but there's nothing like our Spring Break Giveaway. This year we're giving away two, not one, but two (2) $200 Amazon gift cards, making it our best Spring Break Giveaway yet–not to mention the killer free and discounted books below. Yeah, we've got plenty of 99¢ reads in this giveaway, too! So get ready to meet some great authors, and join us, the #1 Reader Giveaway Site and Digital Book Today and enter every day March 23 – April 5th. 
New to our giveaways? No problem. Entering is easy and fun. We've found the perfect way to please our readers by introducing NEW and exciting authors, while at the same time offering incredible "Reader Giveaways" like this one. So enter right away and YOU might be one of two winners, taking home a whopping $200 Amazon gift card. Now wouldn't that fill your spring break with sunshine?
THIS GIVEAWAY HAS EXPIRED. AND THE WINNERS ARE…..
Bernardina S. ~ Spring Break Giveaway ($200 Amazon eCard–Apr. 6)
Lesley J. ~ Spring Break Giveaway ($200 Amazon eCard–Apr. 6)
WHAT: Spring Break Giveaway.
PRIZES: Two (2) – $200 Amazon Gift Cards.
WHEN: March 23 – April 5.
HOW: 1.) Enter the Rafflecopter giveaway below. 2.) "LIKE" and "Follow" the sponsoring authors that write the kind of books you love to read. 3.) Scroll through the book covers below to find your NEW favorite authors.
HINT••• Buy Our Sponsors' Kindle Books for 5 BONUS Points Every Day.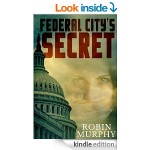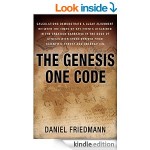 Enter the Giveaway Below.