Posts Tagged by
misty griffin
Grab Today's Tragic True Story and Steamy Small Town Romance. Also, Enter to Win Amazon Giveaways!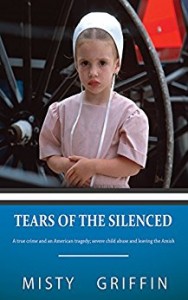 A true crime and an American tragedy, our feature is, Tears of the Silenced: Severe Child Abuse and Leaving the Amish by Misty Griffin. Based on the tragic true story. Amazon top 100 best seller. 

I had been sexually assaulted by the bishop of my church and knew I needed outside help. Frightened and confused I made a dash for the police station. They were the worldly outsiders and I was so scared. 
Currently being used as a resource for social workers and law enforcement.
"This story was very moving and thought provoking." –READER
"This is a story of unbelievable abuse and ignorance on one hand, and amazing courage, faith, and redemption on the other, and I didn't want it to end." –READER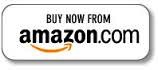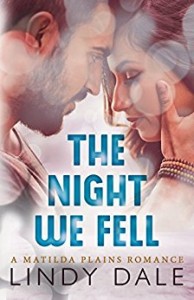 Fall in love with a steamy new small town romance series. Today's HOT NEW Release is, The Night We Fell by award-winning author Lindy Dale.

Welcome to Matilda Plains where having a secret relationship is practically impossible. Especially if you're the resident hottie and the new teacher.
"A steamy new romance series."-READER
"Mack and Layla are sizzling."-Amazon READER
"I can't wait to read the next book in the series." -Reviewer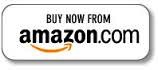 Must-READ Bonus Book:
Don't Miss Today's Heartfelt Literary and Contemporary Romance. Also, Enter to Win our Brand New Weekly Giveaways and our Incredible New Year's Giveaway!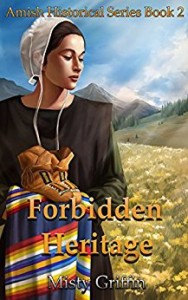 Don't miss the emotional and heartwarming Book 2 of the Amish Historical Series. Our feature is, Forbidden Heritage by Misty Griffin.

This novel depicts how and why the Amish banned the use of cars, electricity and other modern conveniences in the early 1900s. Written by a former Amish woman.
"This was a wonderful book I truly enjoyed the storyline and the tidbits of information about the changes taken place in the era of the story, updating this added to understanding the breaking away of the Amish customs and the story was was awesome and had a wonderful finish, not to be missed…" –Reader
"This is the third book written by the author. I must say it is by far the best, heartfelt and information filled!" –Amazon Reader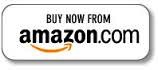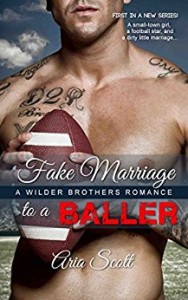 A small-town girl, a football star and a dirty little marriage…Today's HOT NEW Release is contemporary romance, Fake Marriage to a Baller by Aria Scott. ONLY $.99!

Marrying for money? Stupid. Marrying an absolute 'manwhore' who spent all his considerable charm and energy trying to get into my pants, despite our 'no sex' marriage contract? Reckless. Falling in love with such bad boy? Complete insanity.
"I am absolutely blown away…Only because I was sucked in! It grabbed me from the first page.The story was a well rounded, teary eyed, need to shake something kind of read. This was a very sensual book. It was more than just love and a great sex life." –Amazon Reader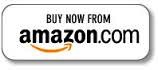 Must-READ Bonus Book: