Category:
Literary Fiction
Start Your Week with Today's Award-Winning Fiction and Paranormal Romance. And, Enter to Win with Amazing Giveaways!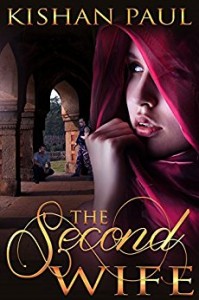 If you want to live, you must let go of the past…Readers are raving for today's award-winning fiction, The Second Wife by Kishan Paul.
Twenty-eight-year-old psychologist, Alisha Dimarchi, is abducted by an obsessed client and imprisoned in his Pakistani compound for over two years. Forced to change her name and live as his second wife, her life is filled with trauma and heartbreak. Thrust into a world of violence and oppression, Ally must fight not only to keep herself alive but to protect the lives of the people she now considers family. At night, she retreats into her memories of the only man she has ever loved—a man she believes no longer loves her.
"The Second Wife is one of those rare novels that will lurk in the back of your mind for weeks. With stunning precision, Kishan Paul throws the reader into a world of clandestine organizations and brutal politics. The gripping characters wrench your heart and make you cringe with fear. A rollercoaster of suspense and emotion not to be missed." – Aubrey Wynne, Bestselling Author
"Kishan Paul has written a carefully constructed, emotionally impacting story I won't soon forget…Kishan does not miss a beat in giving a full story with tragedy, suffering and then some deep healing" – Luv My Books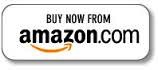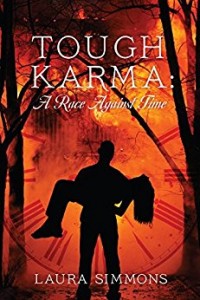 From the author of Little Bits of Karma comes a chilling new tale of loss, tragedy, psychic warfare, and eternal love. Today's HOT NEW Release is, Tough Karma: A Race Against Time by Laura Simmons.

Amber Macklin's world is cruelly shattered when she loses her baby girl three months after her husband's sudden death. Her cousin, Bryce, comes to her rescue, and provides solace and a shoulder to cry on, and he has loved her as more than a cousin for a long time. Amber and Bryce soon discover they are not blood relatives, which opens the door for romance as he pulls her through her darkest hours. When Mike, a college friend of Bryce's, stops by to visit, Amber senses a deadly secret behind his nice guy persona.
"The plot has so many dips and curves that it kept me on the edge of my seat and turning pages very fast!" –Reader
"This book is very intriguing and unique too. The characters and story are compelling, complex, raw, gritty, honest, real, and with some flaws mixed in. Overall a very enjoyable book." –Amazon Reader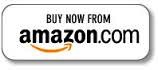 Bonus Books:
Next Page »