Must-Read Cozy Mystery and Supernatural Fantasy Thriller
Download Today's Must-Read Cozy Mystery and Supernatural Fantasy Thriller. Also, Enter to Win our January Gift Basket.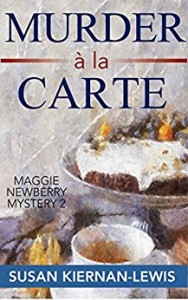 Today's feature is the tightly woven cozy mystery, Murder a la Carte by Susan Kiernan Lewis. ONLY $.99 Right Now!

When her French chef boyfriend inherits an ancient vineyard in Provence, Maggie Newberry leaves Atlanta for the tiny village of St-Buvard and the rich tastes, smells and sights of French country life. But murder has gone long before them and follows close behind.
"The twists are for the reader to discover but again a mystery to enjoy. Wonderful portrait of France, food and the characters…" -Amazon Reader
"If you enjoy a good murder mystery and a good romance, these books are for you. I enjoyed them so much…" -Reader
"This book is not only a cozy murder mystery which keeps the reader guessing until the end as to who the murderer is, but it is a delightful, scenic visit to the Provencal region of France in the deft hands of Ms.Kiernan Lewis." -Reader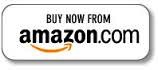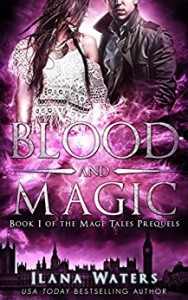 Today's HOT NEW Release is the Supernatural Fantasy Thriller, Blood and Magic: Book 1 of the Mage Tales Prequels by USA Today Bestselling Author, Ilana Waters. ONLY $.99 Right Now!

An ancient, ruthless vampire. A gutsy witch hippie. Both walk into a bar. And all hell breaks loose.
Bloodseeker Titus isn't looking for trouble—just a quick meal. But when his path crosses the witch Abigail's, that plan gets shot to Hades.
"I really enjoyed this book! There was a lot of humor to the characters as well as personality. Ilana Waters does an excellent job setting the stage and then letting the characters tell their own story!" -Reader 
"This is a really good fantasy. Full of vampires, witches and magic. With a very feisty female as well, right up my street. I just couldn't put it down. If you like the aforementioned you will love this. Highly recommended must read." -Reader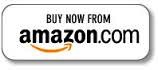 Bonus Book: