Sexy Crime Thriller and Exciting New Mystery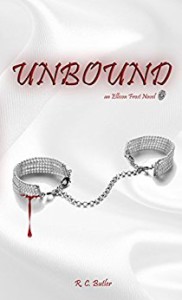 Today's feature is the sexy Crime Thriller, UNBOUND by R.C. Butler. ONLY $.99 Right Now!

When a high profile socialite is found dead, posed in an extremely provocative position, Lieutenant Ellison Frost must set aside her personal connection in pursuit of the truth. Not only provocative in its subtext, but also smart in its approach to mystery.
"The author had me hooked after the first two sentences! Butler weaves a story of personal conflict and murder that was equal parts sex and intrigue. Ell Frost is a strong and successful detective and not at all your idea of a submissive woman. Perhaps the best part of this story is that when her own sexual proclivities risk being outed she still maintains her hard as nails exterior!" – Amy N. – Goodreads
"Unbound is another intriguing book by R.C. Butler. More polished and better written than Fifty Shades of Grey (in my opinion). It's a steamy read with seriously scandalous scenes that will have you furiously flipping pages. Grab a copy for some much desired wordplay as foreplay." – Carrie SMith. – Amazon.ca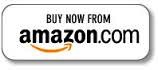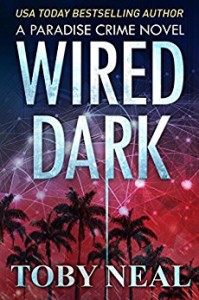 Today's HOT NEW Romance is the exciting new mystery, Wired Dark by USA Today Bestselling Author, Toby Neal.

Tech security specialist Sophie Ang returns to Maui, working alongside dynamic partner Jake Dunn to solve a series of bizarre and escalating threats against a rocker with a beach mansion. But soon, catching a crazed stalker becomes the least of Sophie's problems: a deadly enemy is hell-bent to take her down along with anyone she cares about.
"One of the year's best books!" ~KC, Goodreads
"Toby Neal has created a wonderfully rounded action heroine with everything: looks, brains, mixed martial arts prowess, and the ability to swear proficiently in Thai and English. Fans of the genre will love FBI agent Sophie Ang, as well as the tangled web she must negotiate in the tropical setting of Hawaii." Russell Blake, NYT and USA Today Bestselling Author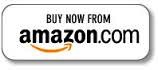 Bonus Book: