Category:
Paranormal
Start the Week with Today's Entertaining Medical Fiction and Sizzling Paranormal Romance. Also, Enter to Win New Giveaways!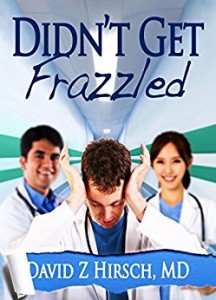 Today's featured novel is the highly entertaining medical fiction, Didn't Get Frazzled by David Z. Hirsch, M.D. ONLY $.99 Right Now!

A rousing, provocative novel about four years in the life of an intrepid young medical student, set in the grueling world of an elite NYC medical school.
"…the best fictional portrayal of med school since ER." – BlueInk Review (starred review)
"A dynamic, lightweight story of medical school, interwoven with the joys and pains of love and youth" –Kirkus Reviews
"Didn't Get Frazzled is by turns sardonic, touching, raucous, sexy, and sometimes downright gross. It's also hugely entertaining." –Reviewer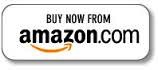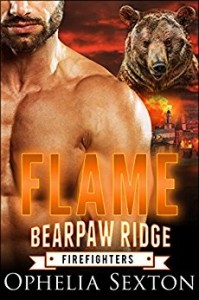 Fated mates…or star-crossed lovers? Fall in love with a steamy paranormal romance. Today's HOT NEW Release is, FLAME: Bearpaw Ridge Firefighters by Ophelia Sexton.

Running from a traumatic past, curvy shifter Cassie meets her fated mate when he falls out of the sky. How can firefighter and bear shifter Thor win her trust when he can barely remember who he is?
"This series is wonderful. Imagine you hadn't read the other books. This book is that experience of being separate from the past books but grabs you and brings you back to love the family. Who needs a hero when she rescues him!" -Reader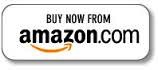 Must Read Bonus Books!
Next Page »