Category:
YA Fantasy
Today's FREE YA Fantasy Romance & Abuse, Addiction and a Life Derailed.

Enter to Win our July

Author Meet and Greet Giveaway

and Enter to Win this Week's

$25 Giveaway.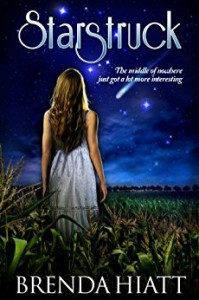 The middle of nowhere just got a lot more interesting! Readers are raving for today's YA Fantasy Romance, Starstruck by Brenda Hiatt. FREE right now!

An orphaned astronomy geek dreams of escaping her tiny town and becoming somebody and then the hot new quarterback befriends her. But strange things happen: her acne clears up, her eyesight improves, and when they touch, sparks fly—literally! Soon she discovers secrets that change her mundane life forever and expose her to deadly perils. The middle of nowhere just got a lot more interesting!
"STARSTRUCK had me starstruck from beginning to end! A totally fun, unique take on science fiction and paranormal–with a whole lot of romance thrown in." ~Colleen Gleason, New York Times bestselling author of the Stoker & Holmes series
"Hiatt puts a fresh twist into this fun tale of a nerdy teen's lifebecoming an amazing adventure. Starstruck sparkles!" ~4-time RITA award winner Justine Davis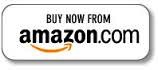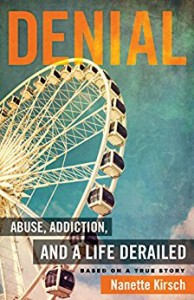 Today's HOT NEW Release is based on a true story,
DENIAL: Abuse, Addiction, and a Life Derailed
by Nanette Kirsch. ONLY $.99!
David Wagner is living in denial. He survived childhood sexual abuse…at least he thought so. But like many survivors he is blind to the powerful ripple effects in his life 30 years later. DENIAL tells the true story of a life lived in the shadow of an abusive past to help other victims end their silence and reclaim their lives.
"Chances are there is someone in your life who is a victim of sexual abuse who has never told you so (and may never have told anyone). My hope is that Denial helps crack the door of silence so that more victims get the support they need before the harm that was done to them compounds." (Jay Exum, former Assistant United States Attorney, United States Department of Justice)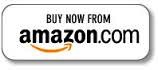 Bonus Books:
Next Page »