Award-Winning Historical Thriller, Regency Romance, and Giveaways Galore!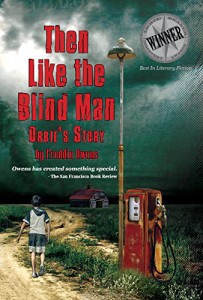 Fans of To Kill A Mockingbird will want to check out today's feature, the award-winning historical thriller, Then Like the Blind Man: Orbie's Story by Freddie Owens.

While fiction about the 1950s Civil Rights era is far from rare, few capture the period and struggles from the perspective of a white child. Then Like The Blind Man tells the story of Orbie Ray a boy cast aside in the South of the 1950s and the forces he must overcome to restore order to his world.
"Every once in awhile, you read a book in which every element fits together so perfectly that you just sit back in awe at the skill of the storyteller. Then Like the Blind Man is one of these books." — San Francisco Book Review
"The magical undercurrent that runs through the story adds to its feeling of other-worldliness, and the symbolism is both omnipresent and beautifully handled…" – Catherine Langrehr / The Indie Reader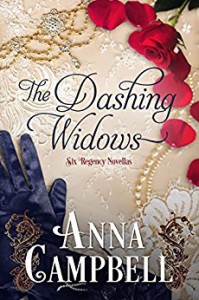 Scandal is the new black…Today's HOT NEW release is the Regency Romance Novella Set, The Dashing Widows by Anna Campbell.

For the first time, all six bestselling Dashing Widows novellas are available in one delicious boxed set. In Regency London, six daring women put aside the past and set out to dazzle society. But in this world of dangerous games, love is the most dangerous game of all.
"Each book in the series deserves 5 stars (at least,) and this set is such an incredible bargain…Anna Campbell is one of my 'won't-even-read-the-reviews-or-plot, just-buy-it-no-questions-asked' authors. I have very few in that category. Can't wait for whatever she comes up with next, love her writing." -Reader
Bonus Books: