Exceptional Historical Romance and Fast-Medical Thriller
Dive into Today's Exceptional Historical Romance and Fast-Medical Thriller. Also, Enter to Win

our HUGE Memorial Day Giveaway!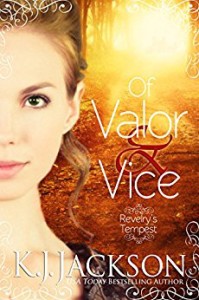 Her life was charmed, until it was not. Fall in love with today's historical romance, Of Valor and Vice: A Revelry's Tempest by K.J. Jackson.

Near destitute with her young nieces to provide for, what is a recently widowed lady of the ton to do? Opening a gaming house ought to do…
"In a wonderful start of a new series, K.J. Jackson again had me trying to guess what was coming next — and failing. Her many-layered characters makes this anything but an ordinary romance and kept me turning pages all night." — Amazon reviewer
"One heart-stopping exciting story that has a dashing hero and a headstrong honourable loyal heroine who will fight for those she loves. Loved how he comes undone for her. Yes, yes this was a sensational read that I highly recommend!" — Maria D., Goodreads Reviewer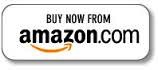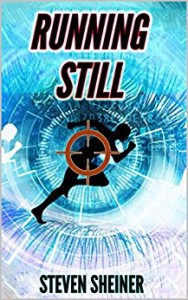 Today's HOT NEW Release is the fast-paced medical thriller,
Running Still
by Steven Sheiner.
When Jack's wife & kids are diagnosed with a new cancer, he's baffled. He and his family live a healthy lifestyle, but now, suddenly, they're sick. But why isn't he? And how is there already a drug for this new disease? Jack will stop at nothing to get answers and save his family!
"Running still is a page turner! Fast paced, hard hitting and completely relevant to right now. A must read for those who like fiction that could be reality." -Reviewer
"Running Still is a fast-paced, exciting book in the style of the best authors. The action starts immediately and keeps you hooked throughout!" -READER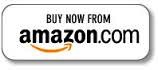 Bonus Book: