Category:
Women's Fiction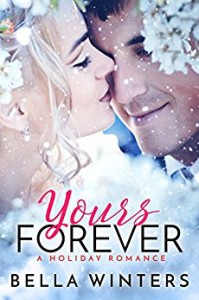 A Luxury Cruise. A Handsome Guitarist. A near perfect holiday! Today's Feature is the charming Holiday Romance, Yours Forever by Bella Winters.  ONLY $.99 Right Now!

"Hello" A simple word that changed my life.
He's standing in front of me. My heart beats faster….my mouth runs dry with lust and desire. I'm pretty sure I'm falling for HIM!
One touch and I experience the most intense electrical sensation in the world. And when life seems so perfect, he decides to leave!
"Wow! What an amazing book! It is a beautiful and heartwarming story. It will have you melting inside." -READER
"The characters in this book have such an amazing draw to them. It sucked me into the story and I could not stop reading. There was just too much adventure, danger and excitement going on. A definite page turner. Bella Winters has really outdone herself with this hot romance." -Amazon Reader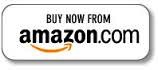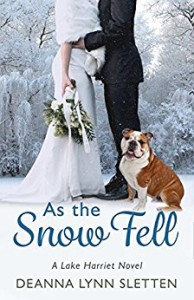 Will the wedding go on or will fate play a hand in Mallory's happily ever after? Today's brand new HOT NEW Release is the contemporary women's fiction, As the Snow Fell by Deanna Lynn Sletten.

Mallory and James were once in love but when it fell apart, he left without a word. Ten years later, they meet again – a month before Mallory's wedding. Will fate bring them back together – or will the wedding go on?
Deanna Lynn Sletten is the author of MAGGIE'S TURN, FINDING LIBBIE, ONE WRONG TURN, and several other titles. She writes heartwarming women's fiction and romance novels with unforgettable characters. She has also written one middle-grade novel that takes you on the adventure of a lifetime. Deanna believes in fate, destiny, love at first sight, soul mates, second chances, and happily ever afters, and her novels reflect that.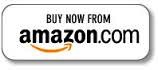 Bonus Books:
Next Page »