Award-Winning YA Read and Dramatic Historical Fiction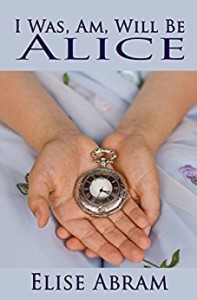 Today's fascinating, award-winning YA Novel, I Was, Am, Will Be Alice by Elise Abram. ONLY $.99 Right Now! ~KBR YA Award Winner~

When Alice Carroll is in grade three she narrowly escapes losing her life in a school shooting. All she remembers is the woman comforting her in the moments before the gunshot, and that one second she was there, the next she wasn't.
Alice spends the next few years seeing specialists about her Post Traumatic Stress as a result of VD—Voldemort Day—but it's not until she has a nightmare about The Day That Shall Not Be Mentioned, disappears from her bed, is found by police, and taken home to meet her four-year-old self that she realizes she's been time traveling.
"It captivated me from the first page and kept me reading."-Reviewer
"Pulled me down the rabbit hole into a world that captured my imagination."-Reviewer
"Feel good time travel that I couldn't put down!" -Reviewer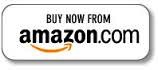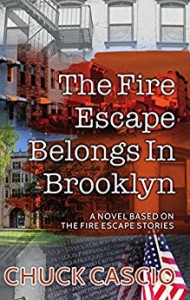 Today's HOT NEW Release is the dramatic historical fiction, The Fire Escape Belongs in Brooklyn by Chuck Cascio.

Description:
It's 1968. One cousin goes to college, the other disappears. Can a Brooklyn fire escape reunite them?
"This is one of THOSE books that you can't put down, but still do not want it to end. I have read several Vietnam era novels, yet none had the effect that The Fire Escape Belongs in Brooklyn did. A beautifully written coming-of-age story set during the tempestuous 60s in Vietnam-torn America." -READER
"An entertaining and fast paced interpretation of the Vietnam and Civil Rights era that defined American culture and politics during the 1960s." -Amazon Reader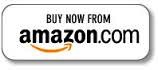 Bonus Books: