Space Opera Trilogy and Sizzling Contemporary Romance
Today's Space Opera Trilogy and Sizzling Contemporary Romance

.

Also, Enter to Win our August Meet and Greet Giveaway, our Brand New Weekly Reader Giveaways.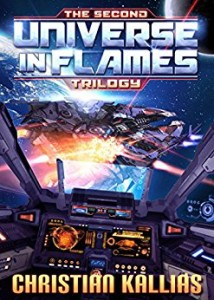 Secrets Revealed. Powers Unlocked. An Alliance is Born. Don't miss this space opera trilogy, Universe in Flames: The Second Trilogy by Christian Kallias. Pre-Order for ONLY $.99!
Ten thousand years ago, the Furies nearly exterminated all life in the universe before being defeated by a coalition of worlds led by the Olympians.  Or so everyone thought.  Now they're back, and a new reign of terror has begun.
Quotes from Amazon's customer reviews of the Universe in Flames book series:
"Best storyline ever. Non-stop action. Bringing all my favorite myths to life. It was over way too soon." -Review
"I haven't gotten into a series like this in a while. I read 1-7 nonstop. I'm addicted." -Reviewer
"This series has been completely absorbing. Each book picks up exactly where the prior book left off, giving a continuity rarely seen in space opera." Reviewer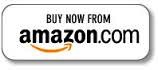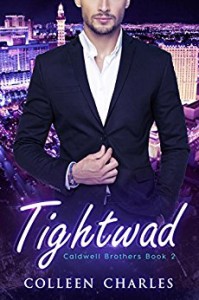 Readers are falling for today's HOT NEW Release, the sizzling contemporary romance, Tightwad by Colleen Charles. Only $.99 Right Now!

What could be wrong with letting myself have just one little taste? Besides, I'll never have to see him again. But when I go to an important business meeting to discuss bringing down my arch enemy, I'm floored. My mystery savior is already there, baiting me. Teasing me. Making my body quiver with lust.
A vicious criminal hell-bent on revenge, and secrets from my past throw up roadblocks at every turn. Mystery savior's got a life in NYC and my life is here in Vegas. It can't work. It won't. But that doesn't stop me from wanting to take everything he's willing to give
"Colleen really knows how to tell a story and Tightwad is no exception – awesome book. Wish there were more than five stars." -READER

"What a great book! I love it! It has humor, great characters, bad guys, and handsome guys! It's even in Vegas! Another winner from Colleen!" -Reader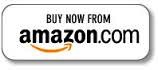 Bonus Books: