Holiday Romance Box Set and New Adult Romance
November 12, 2017

Filled under

Romance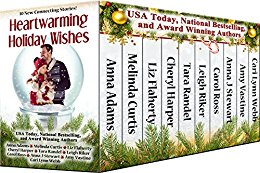 Today's Feature is the Holiday Romance Box Set, Heartwarming Holiday Wishes by USA Today, National Bestselling, and Award Winning Authors. ONLY $.99 Right Now!

Your favorite Harlequin Heartwarming authors are back with ten all new Christmas stories set in charming Christmas Town, Maine. This year, a stocking brings a special holiday wish to each story.
This collection of PG-rated holiday romances are all set in Christmas Town, Maine, a location introduced in the 2014 Harlequin Heartwarming release Christmas, Actually.
"I do so love it when the holiday books arrive! …  I've read them all and enjoyed my yearly visit to Christmas Town. I only have one word to describe them all: Awwwwwwwwwwwwwwww!" -READER
"My review is based on the stories by Anna J. Stewart, Melinda Curtis, and Anna Adams. I loved all 3 magical Christmas stories and I look forward to reading the rest of the box set." -Amazon Reader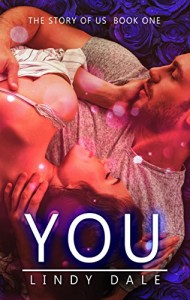 Today's HOT NEW Release is the New Adult Romance, The Story of Us: YOU by author Lindy Dale.

Our love was hectic. Emotional. Blisteringly beautiful. But I set Ben free to live a life without me, hoping one day he'd return to save me.
"We all want a love as deep and pure as this." -Reviewer
"Beautifully written. I can't wait for Book 2."-Reader
"Don't be fooled. This is not a just story of teenage love." Reviewer
"I'm always excited to read a new Lindy book. She NEVER disappoints me, and "The Story of Us: You" is no exception." -READER
Bonus Books: