Heartfelt Romance, Intense Thriller and Giveaways Galore!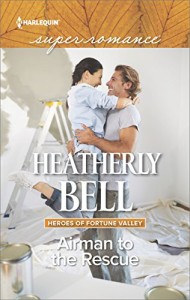 She's off limits…and perfect for him! Today's Feature is the Heartfelt Romance, Airman to the Rescue by Heatherly Bell.

It was supposed to be easy. Sarah Mcallister was going to flip her late father's house and head back to Colorado for a fresh start. But when her shady contractor gets arrested, taking most of her budget with him, she's at risk of losing everything. Enter Matt Conner…sexy pilot, single dad, Sarah's brother's best friend…and far too good with his hands for her peace of mind.
"A sexy, fun, delightful and entertaining story that delivers an emotional punch." ~ Books & Spoons reviews, 4 spoons and a teaspoon
"Heatherly Bell writes romance that will capture your heart." ~ Marina Adair, #1 National bestselling author of Summer in Napa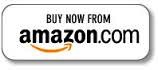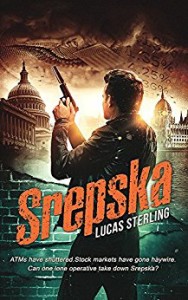 ATMs have shuttered. Stock markets have gone haywire. Can one operative stop a deadly band of criminals before it is too late? Today's HOT NEW Release is the intense thriller, Srepska by Lucas Sterling.

When Fredric Ulrich is asked to investigate a devastating cyber-attack, he is drawn into a conspiracy that threatens not only his own life, but the entire United States' economy…
"Srepska pulls readers in with dynamic subplots and characters bound in a race against time."– Reviewer
"I give Serpska by Lucas Sterling a definite four out of four stars. It is international in scope and relevant to things happening in the world today. The action is fast paced so that it keeps you wanting to see what comes next." -Reviewer